Indonesia is an enchanting country where waterfalls await you at every turn. In this exciting blog post, we'll take you on a journey to the best waterfalls in Indonesia. Get ready to hunt for waterfalls, immerse yourself in the beauty of nature and experience the pure pleasure of plunging into crystal clear pools. 💦🌴
Gitgit Waterfall
Gitgit Waterfall is located in the north of Bali and is a must-see for anyone exploring the island. The waterfall is 40 meters high and its waters cascade into a crystal clear pool at the bottom. The surrounding jungle is full of exotic birds and animals, making the experience even more magical.
Tegenungan Waterfall
Tegenungan Waterfall is located in Ubud and is easily accessible, making it a popular destination for tourists. The waterfall is surrounded by lush greenery and visitors can take a refreshing dip in the pool below the waterfall to escape the heat.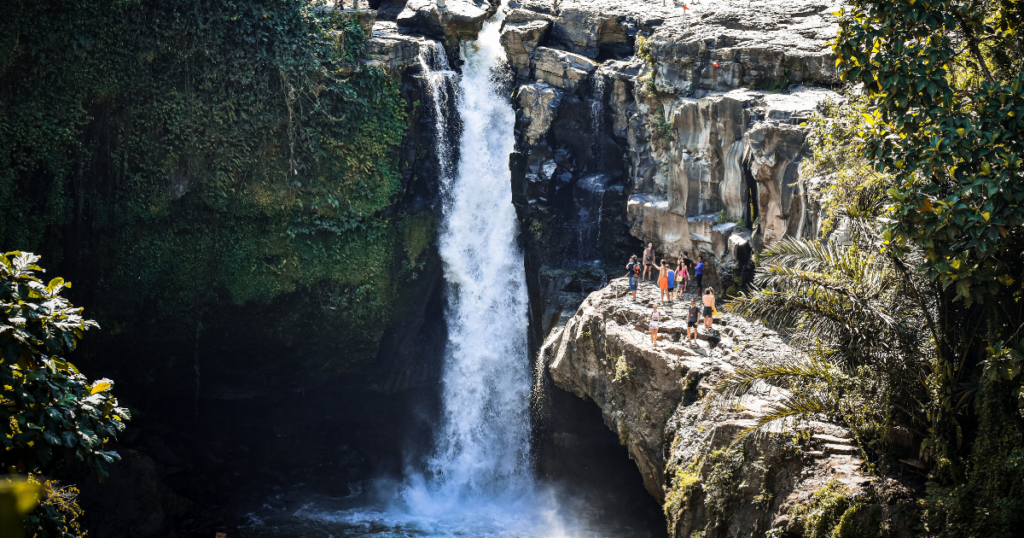 Madakaripura Waterfall
If you're up for an adventure, you should include Madakaripura Waterfall in your itinerary. This waterfall in East Java is hidden deep in a gorge and can be reached in a 30-minute walk. Once there, you'll be rewarded with breathtaking views of the massive falls and surrounding jungle.
Sekumpul Waterfall
Often referred to as Bali's most beautiful waterfall, Sekumpul Waterfall consists of a series of seven cascades that plunge into a pool. The hike to Sekumpul can be challenging, but the view is worth it. Once you reach the waterfall, you can take a dip in the refreshing water or explore the surrounding jungle.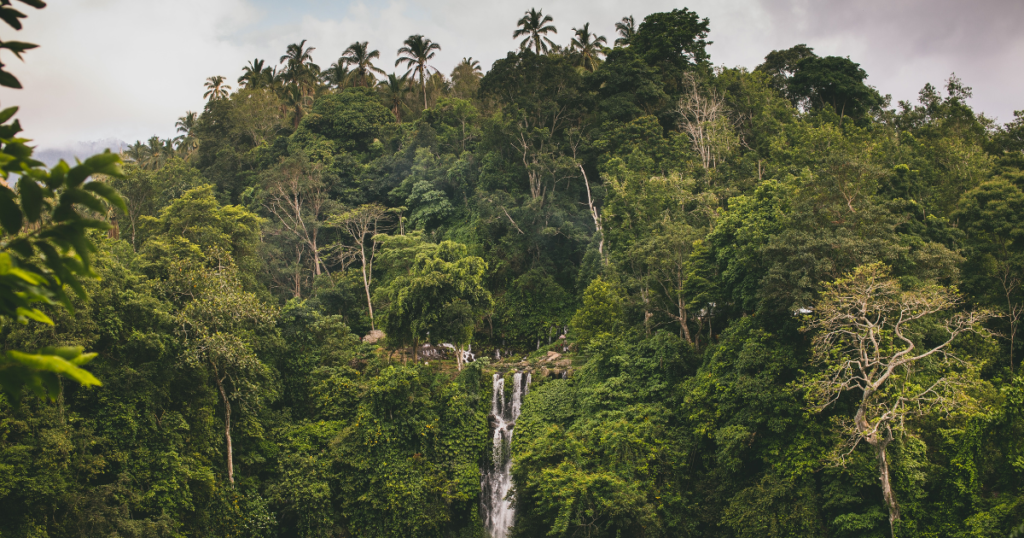 Tumpak Sewu Waterfall
Tumpak Sewu in East Java is an impressive waterfall that plunges 120 meters down a steep rock face. The waterfall is surrounded by lush jungle and visitors can explore the area by hiking along the riverbank.
Coban Sewu Waterfall
Coban Sewu, which means "thousand waterfalls" in Indonesian, is a series of small cascades that come together to form a stunning waterfall. Located in Malang, East Java, the waterfall is surrounded by rice paddies and lush greenery, adding to the tranquil atmosphere of the area.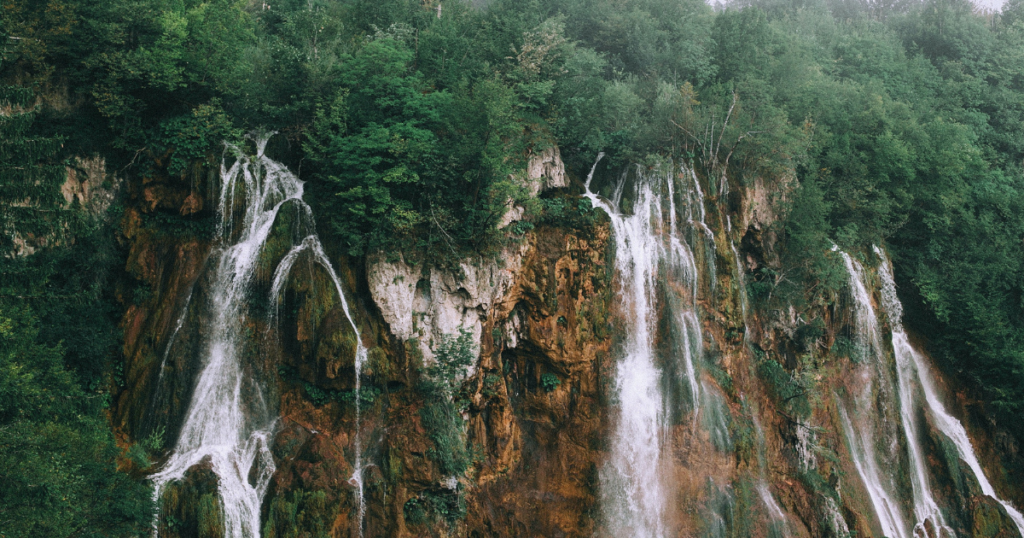 How Lambus can help you
Planning a trip to Indonesia to explore these stunning waterfalls? Lambus is here to help you. Our travel app makes it easy for you to plan your itinerary, book accommodations, and connect with other travelers to share tips and experiences. Plus, you can access all your travel plans and information in one place to make your trip stress-free.
The waterfalls in Indonesia are a testament to the country's natural beauty and stunning landscapes. From the tranquil oasis of Tegenungan Waterfall to the majestic allure of Sekumpul Waterfall, each waterfall offers a unique and unforgettable experience. Don't forget to pack your swimsuit, your camera, and your sense of adventure!
Looking for more travel tips? Check out our blog post Tips for a night in the hostel – How to survive the night with 15 people in the room. In this article, you'll find valuable insights and strategies for making the most of your hostel experience and making unforgettable connections with other travelers.
If you love traveling and need some inspiration, follow us on Pinterest, Facebook and Instagram!
---
Note: The content of this blog post is for informational purposes only. Please be aware of local guidelines and safety precautions when visiting these waterfalls.
---
Don't forget that Lambus is your ultimate travel companion when planning your trip to Indonesia and exploring the magnificent waterfalls. With Lambus, you can conveniently organize your itinerary, find the best accommodations near these natural wonders, and connect with other travelers to share experiences and tips. Our app makes your trip planning seamless and stress-free, so you can focus on enjoying every moment of your trip.