Do you want to be perfectly prepared for your next roadtrip? No problem! Here is a roadtrip checklist which will help you to not forget anything.
Finance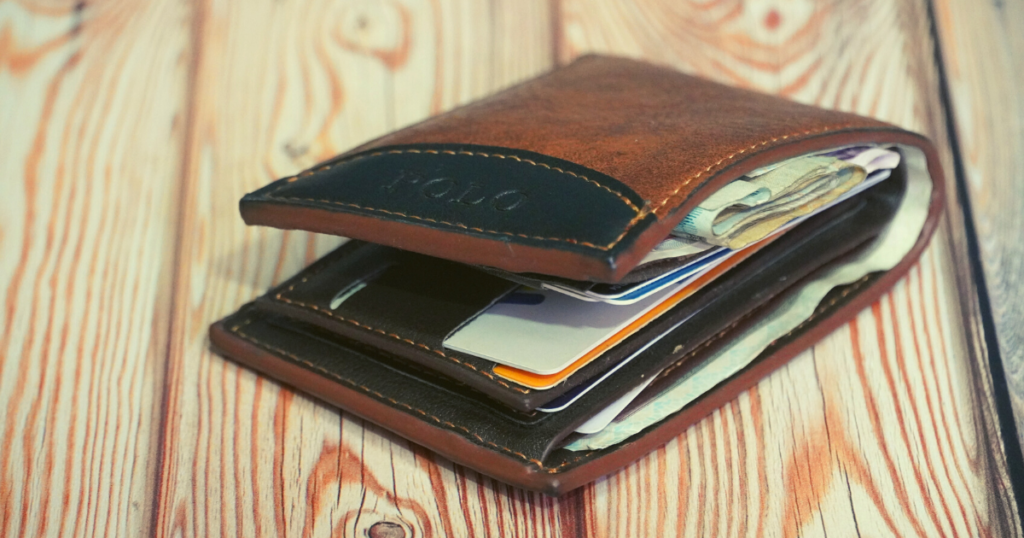 "No mon, no fun." Perhabs the most important thing you need to consider is to always be able to pay on a roadtrip. So have some cash in the right currency with you. Moreover, it is helpful to have a credit card. With some of them you can also withdraw cash abroad for free.
Papers and Documents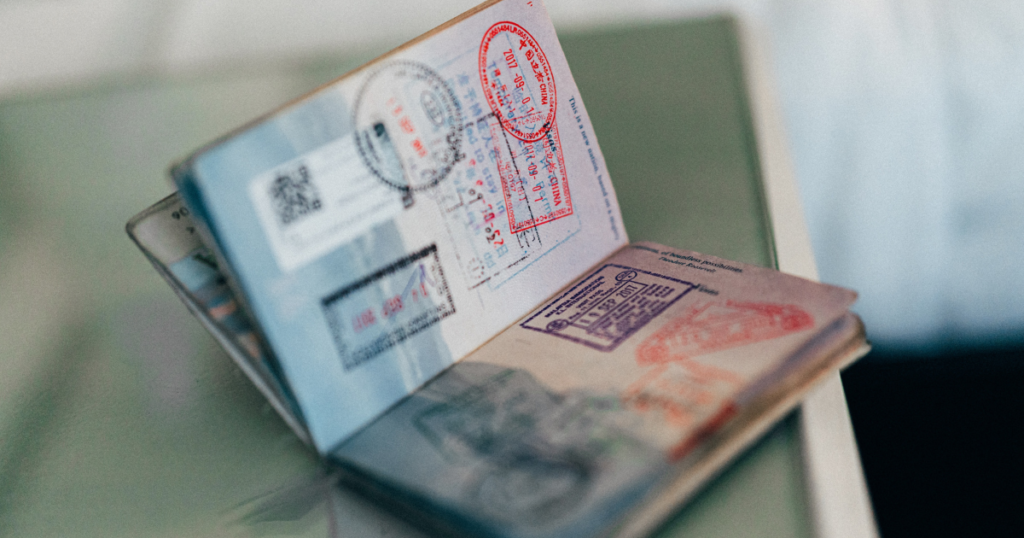 Even on a cool roadtrip you will need some travel documents. For example, you sometimes need a visa or passport to cross a boarder. Obviously, you should not forget you drivers license. If you travel to another continent, do not forget to have an international drivers license as well.
Food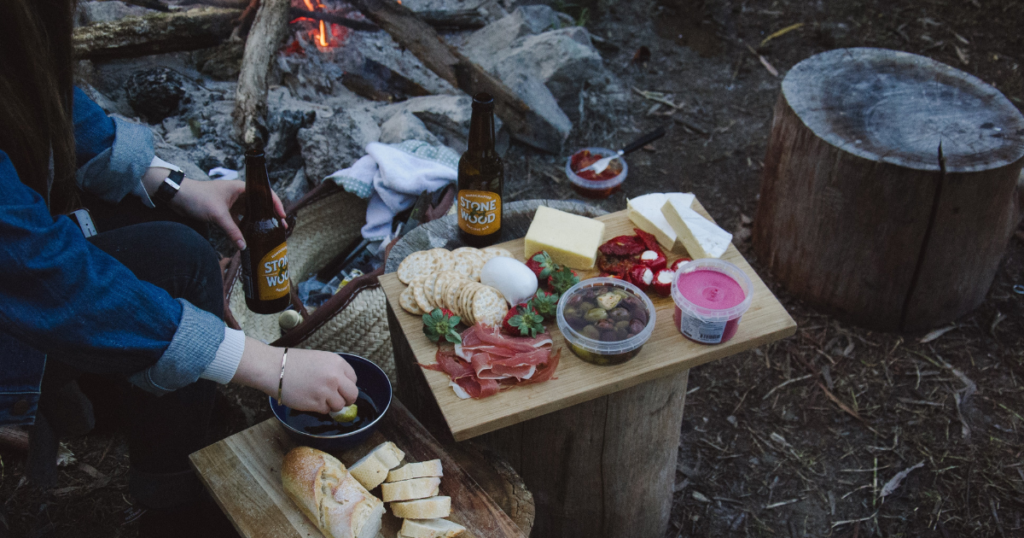 No matter if you drive to lonely spots or big cities – food is a must on every road trip. For all the nature-lovers who like to camp on a road trip, food is essential. So pack some food for your breakfirst or dinner. And for all the city-travelers: Even if there are many restaurants on your route or destination, have some snacks with you. Especially on a long drive snacks are indispensible for a good mood.
Hygiene Products
Sounds simple, but everybody knows the problem of forgetting a toothbrush or shampoo. So make sure you have all the hygiene products with you. Especially when driving to a national park far away from cities, it is not nice at all to forget any hygiene products.
Camping Material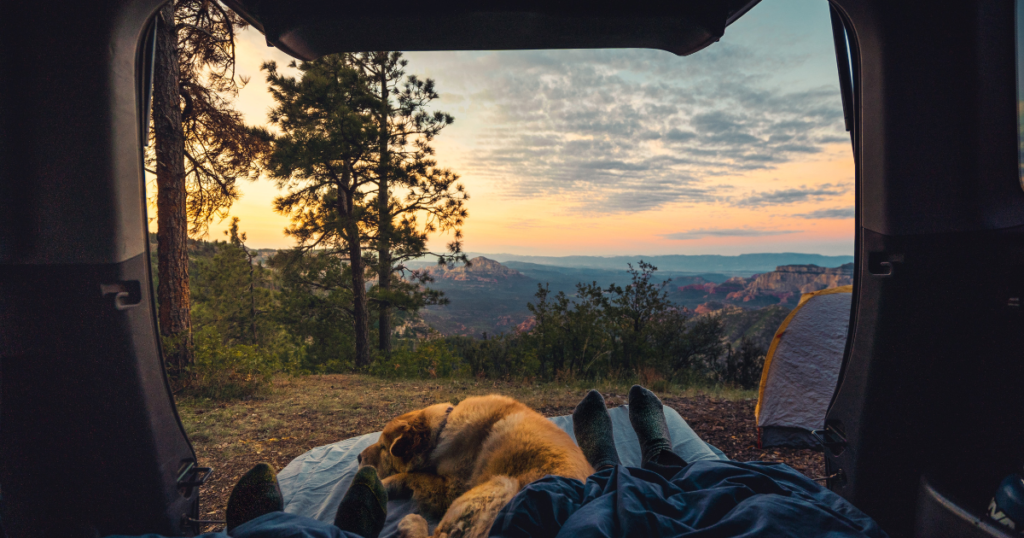 A true roadtrip includes sleeping a few nights in your car. That is why you will need some camping material. Mabye some of you want to camp or sleep in the car only. In that case, camping material is essential. So think about your trip and plan what you will need for your kind of roadtrip. Here is some inspiration:
tent
sleeping bag
camping mattress
camping stove
water tank
Medication and a First Aid Kit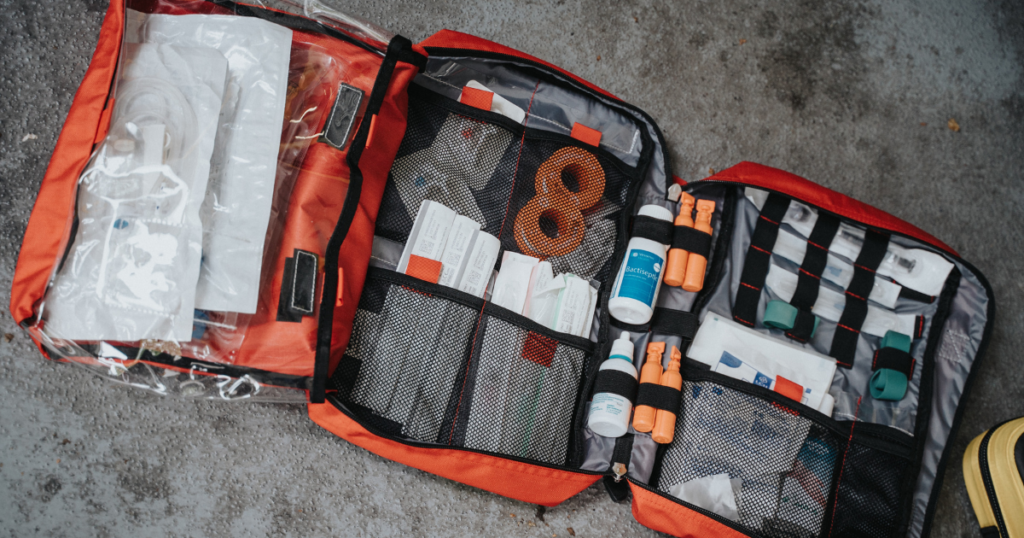 Always expect that someone can get hurt. So be prepared with some medication and a first aid kit. Pack some pain pills, plasters or insect sting creme. For sure, you will never regret having a first aid kit with you.
Activity Equipment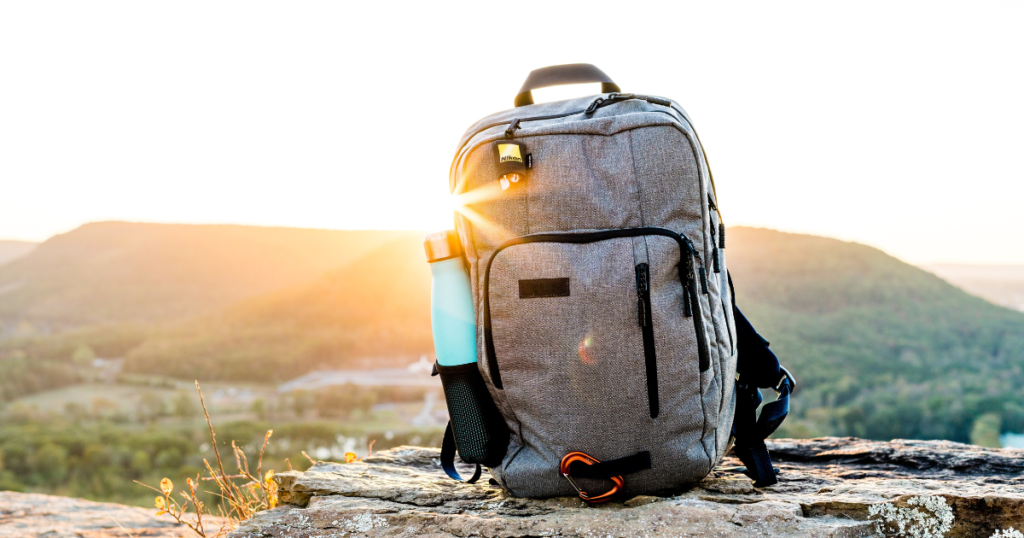 Where do you like to go and which activies do you plan? Are you planning a hike or a mountain bike tour or do you prefer surfing on the sea? These questions are really important to have all the stuff with you, you will need. It is not only about planning clothes for a relaxed vacation day. Also plan days with activities you like to do on your road trip. Sometimes you need special equipment for it. But even if you are not doing a special activity, take a bag with you. A bag is always practical for packing a camera, a rain jacket or a beach towel. So do not forget one!
Navigation System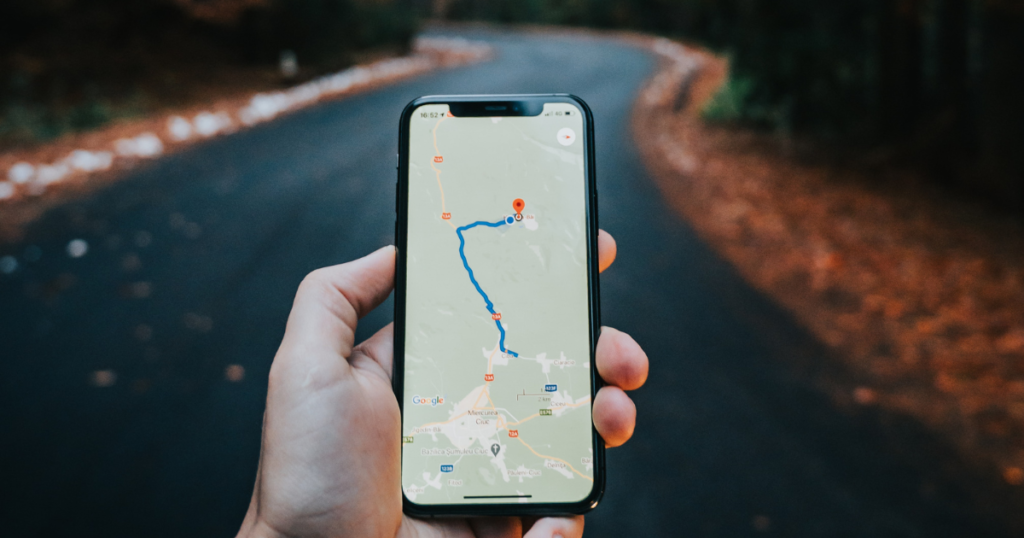 Obviously you like to reach your destination. That is why you will need an navigation system. With Google Maps you can be sure to have a nice and simple system. It always has the fastest route and warns you in case of accidents and traffic jam. Moreover, you can download offline maps which is quite handy if you have little or no mobile network.
Clothes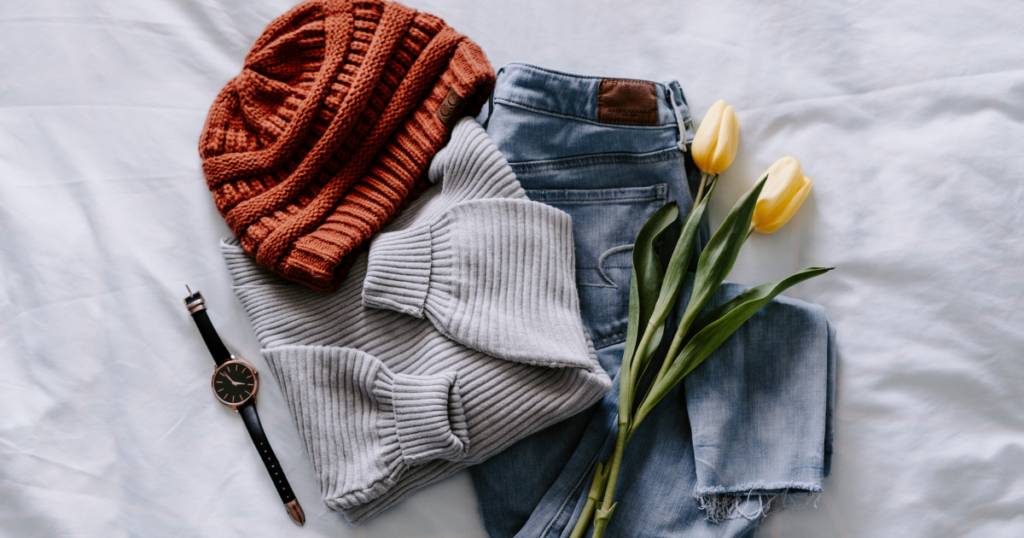 Of course you will need clothes on your roadtrip. But it depends on your destination if you need bikinis and flipflops or a rain jacket and hiking boots. Keep in mind where you are going to and pack the right clothes. Besides, it can be helpful to have a look on the weather forecast before your trip. If it gets warm and sunny, leave your sweaters at home. And if it gets rainy, pack some rainproof clothing.
Car Stuff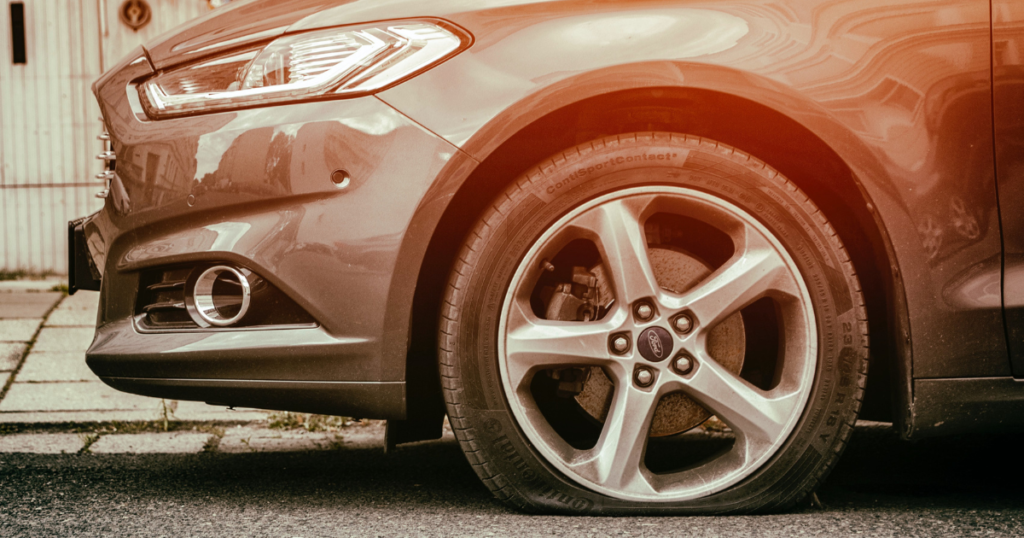 The last but not least point on this checklist is the car stuff. A problem with your car can ruin your whole roadtrip. So have some motor oil, spare tires, windshield wiper fluid and a gasoil can with you.
---
Do you love travelling, but hate planning? With Lambus you can make planning your roadtrip so much easier. Use our finalised packing lists or create your own one with the Lambus app. Lambus supports you in every single step from planning over travelling to pure pleasure.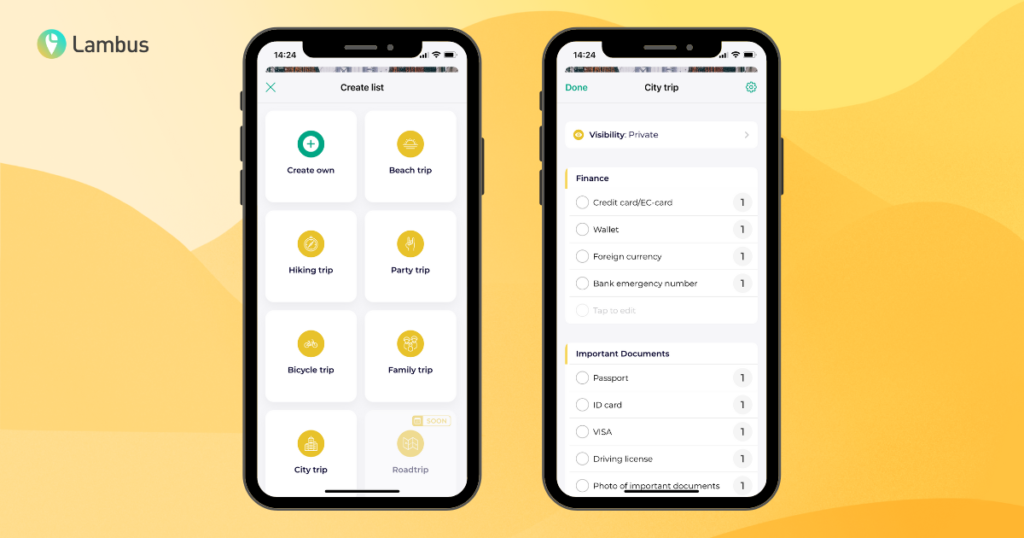 ---
Do you liked this article? Mabye these are also interesting for you: "What To Consider On A Roadtrip" or "Tips For The Perfect Roadtrip"
Follow us on Facebook, Pinterest and Instagram!
---
Lambus is an All-In-One travel platform. Your whole trip in your pocket: Waypoints, expenses, tickets, photos and more!