Travelling can be an exciting and fulfilling experience, but it can also be stressful and time-consuming. Coordinating flights, accommodation, and transportation can be a daunting task, especially if you're traveling to multiple destinations. Fortunately, all-in-one travel apps like Lambus make the process much simpler and more efficient.
Simplifying Your Bookings: How Lambus Saves You Time and Effort
Lambus is a comprehensive travel app that streamlines the booking process from start to finish. With Lambus, you can easily book flights, accommodations, rental cars, and even activities all in one place. In this blog post, we'll explore how Lambus simplifies your travel bookings and makes the entire process more enjoyable.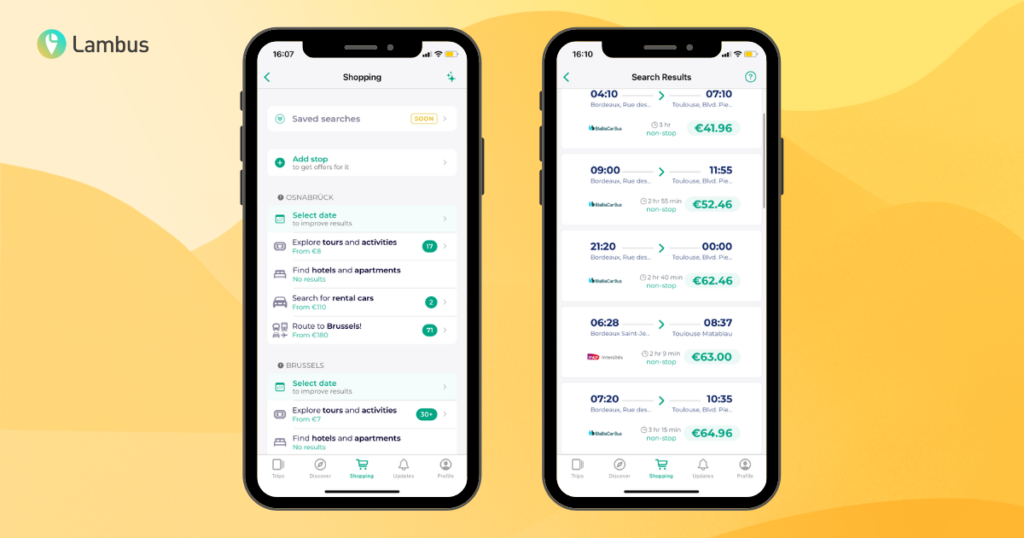 An All-in-One Solution for Your Travel Needs
First and foremost, Lambus provides a single platform to book all of your travel needs. No more juggling multiple websites or apps, or constantly switching between browser tabs. With Lambus, you can seamlessly search for and book everything you need, all in one place. This not only saves time but also reduces the chances of making a mistake or forgetting a crucial booking.
Managing Your Itinerary: How Lambus Keeps You Organized and In Control
Once you've booked your travel, Lambus provides a suite of tools to help you manage your itinerary. You can view your flight and hotel details, track your travel expenses, and even receive alerts for any changes or delays to your plans. This level of organization and transparency ensures that you're always in control of your travel plans.
Exploring Your Destination: How Lambus Enhances Your Travel Experience
Finally, Lambus also provides a wealth of information about your destination, including restaurants, and attractions. With Lambus, you can easily explore your destination and discover new experiences.
In conclusion, if you're looking for a one-stop-shop for all your travel needs, Lambus is the answer. From flights to accommodations, Lambus simplifies the entire travel planning process and makes it easy to manage your trip. So the next time you're planning a trip, consider using Lambus for a stress-free and enjoyable travel experience.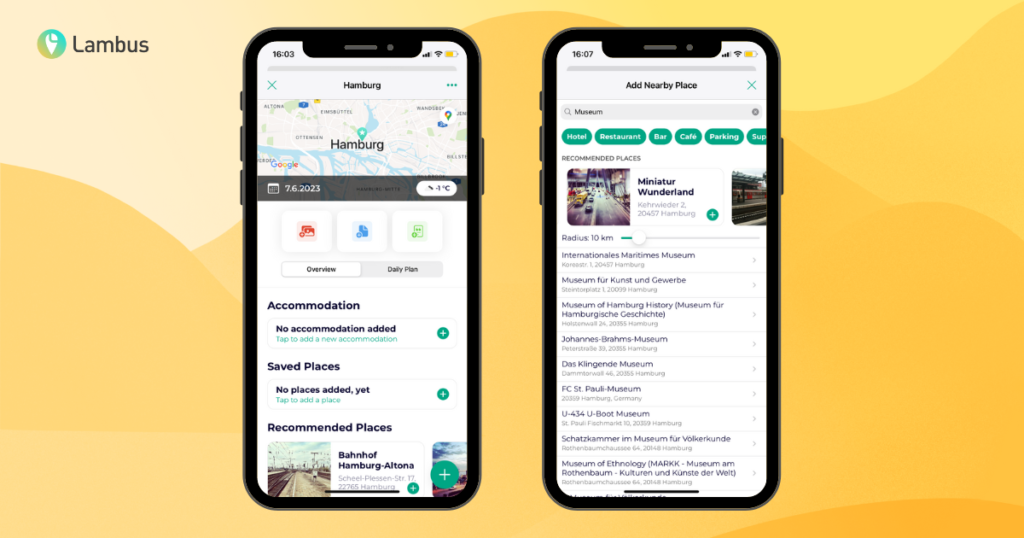 Follow us on Facebook, Pinterest and Instagram!
---
Ready to simplify your travel bookings and have a stress-free travel experience? Download Lambus today and start planning your next adventure! With Lambus, you can easily book flights, accommodations, and transportation, manage your itinerary, and explore your destination. Download the app now and take the first step towards effortless travel planning!