Georgia is something like the new in-destination for nature lovers, as it is ideal for hiking due to its amazing mountain landscapes, is somehow exotic and is not yet on the typical tourist radar. But also the capital Tiflis or Tbilisi alone has a lot to offer. Interesting buildings, traditional thermal baths and a refined farmer's cuisine attract more and more visitors to this interface of Orient and Occident from year to year.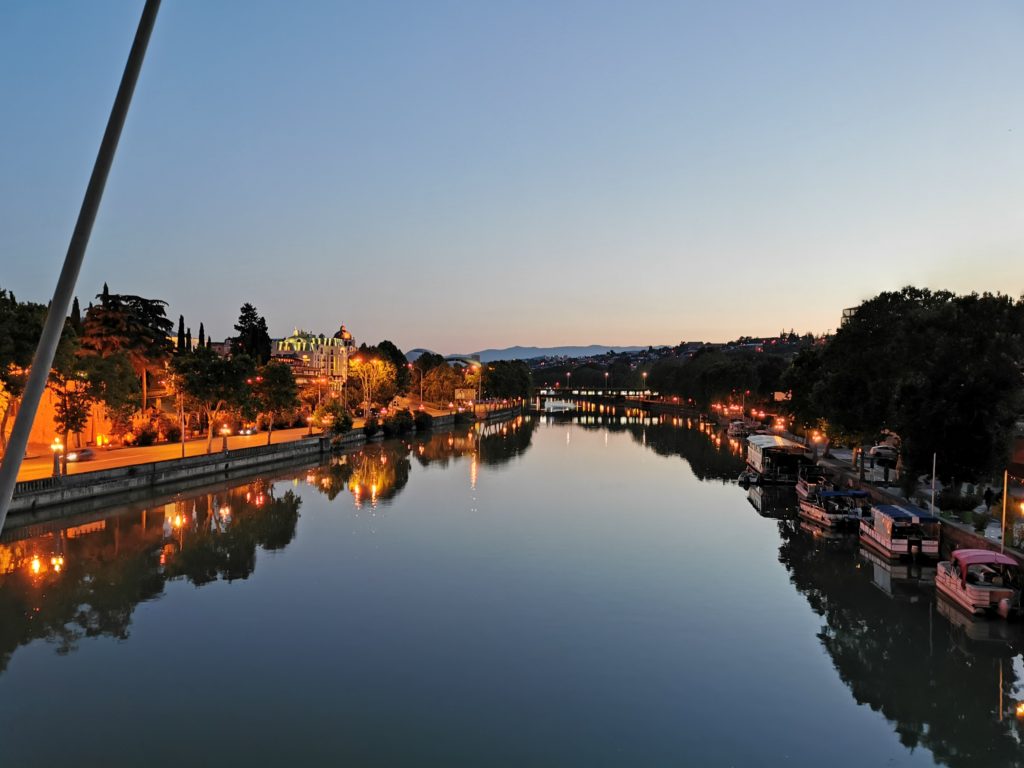 ---
This article contains advertising links with our recommendations. With the booking/purchase via one of the links we receive a commission with which you support our work. Of course it costs you nothing extra! Thanks for your support!
---
Tbilisi is not exactly small, more than a million people live here, but the centre can be wonderfully explored on foot. The old town centre of Tbilisi is well-kept and well-preserved, and is home to many sights such as the clock tower of the Reno Gabriadze Theatre, the Sioni Cathedral or the old caravanserai. The puppet theatre is a funny part, the word house hardly hits the mark. The building looks as if individual components had been stacked on top of each other. In the old town you will also find the best examples of the typical old Tbilisi architecture: You would like to move into the romantic houses with their ornate wooden arcades immediately! The cityscape is incredibly varied: modern splendid buildings, old wooden houses, hypermodern buildings, small parks and all this in a relatively small area.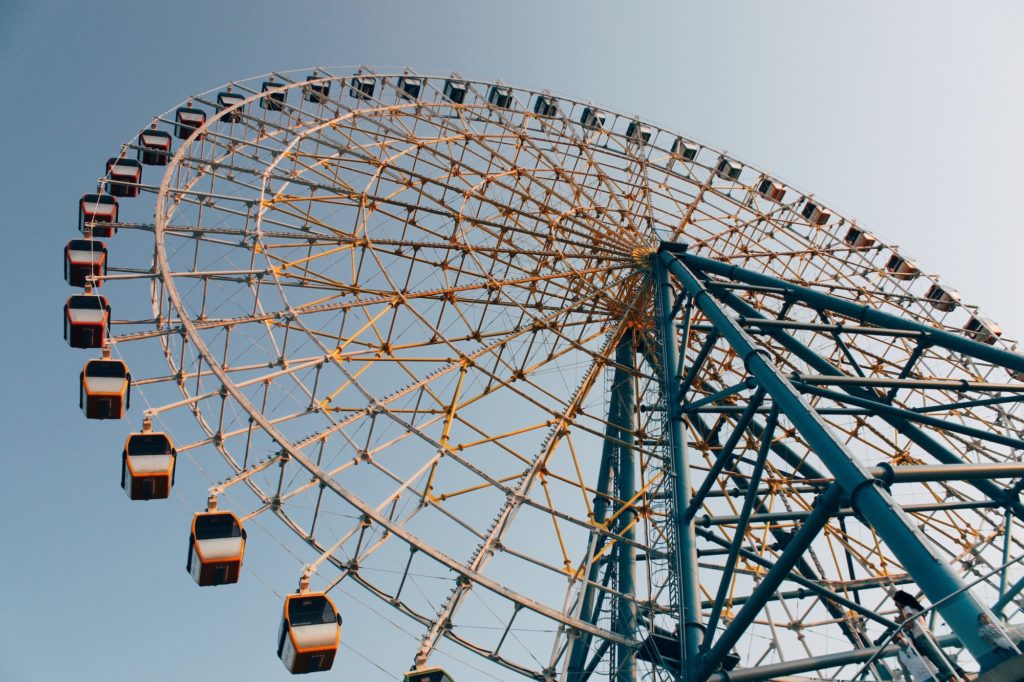 Already the location of the city is special. Georgia's capital is located on the Mtkvari river in the southern caucasus and is surrounded on several sides by mountains. The Mtatsinda is also a popular excursion destination for locals. Up (and also down) it goes with the quite modern rack railway. And up there you have the best view of the city, an amusement park with a Ferris wheel (if it's not high enough for you), a petting zoo and several restaurants. When you go up in the evening you will see (next to the view) the TV tower, which changes its colour almost every minute.
It is also worth visiting the Peace Bridge in the evening, as it sparkles with 30 000 LED lights in different colours.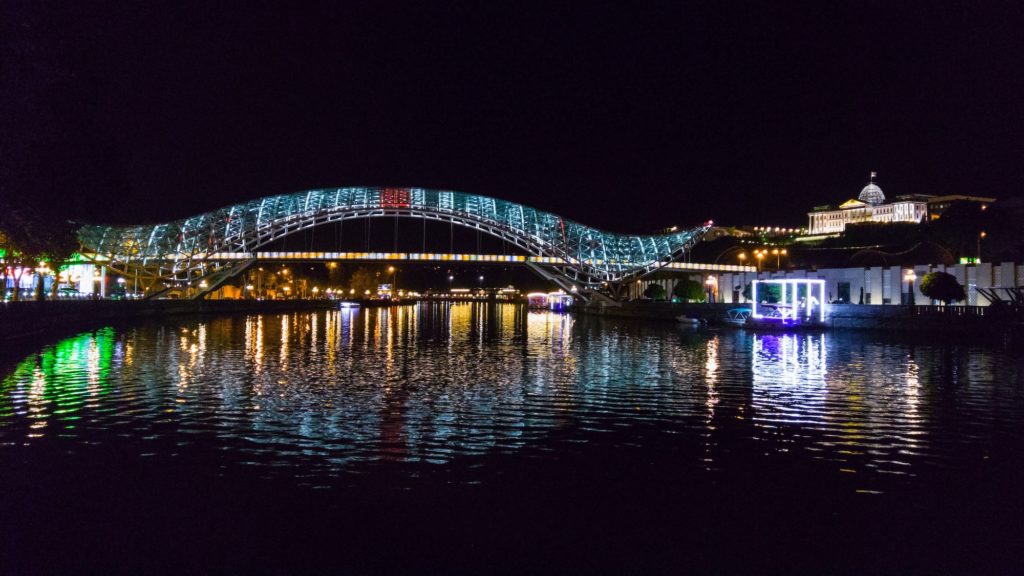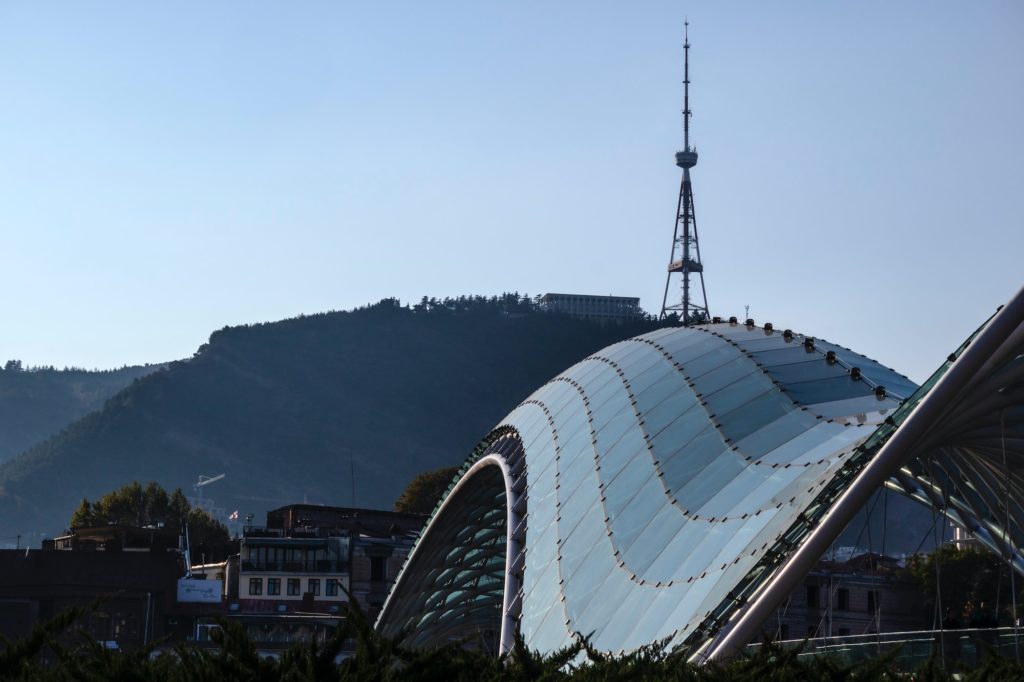 Church history is part of it, if you want to learn more about Georgian culture and history. The Georgians have their own version of the Orthodox Church, their own patriarch and their own customs. As usual in Orthodox churches, there is no seating and masses can sometimes last half a day. This means, but not that there is a closed society here. Also tourists are very welcome.
You should keep in mind: The dress code is not so casual. For women, headgear and in some churches even skirts are obligatory (mostly there are then borrowed headscarves and wraparound skirts to put on). Photography may be prohibited!
Affiliate Link
The Georgians are not contemptuous of food: people drink, eat, drink, eat until the doctor comes. And this is no wonder: Georgia is the first wine-growing region in the world (wine has been grown here since sometime before or after Christ) and in Soviet times Georgia was always considered the Mecca of fine cuisine. Everywhere in the city there are small shops selling a typical Georgian speciality – so-called Tschurtschchela. They look like candles, but are walnuts or hazelnuts covered with a grape juice couverture.
In Tbilisi there are several sulphursprings, which are concentrated in the Abanotubani (bathing district). The smell of sulphur may be unpleasant at first sight and remind you of rotten eggs, but this will pass at the latest when you see the magnificent baths in Abanotubani such as the Orbeliani Baths. The facade is decorated with colourful mosaics and looks like a mosque. Outside a thousand and one nights, inside you will find individual #baths in private cabins – where you can make yourself comfortable alone or with your partner or friends. Reservations are advisable on weekends, by the way, because the sulphur baths of abanotubani are also very popular among locals!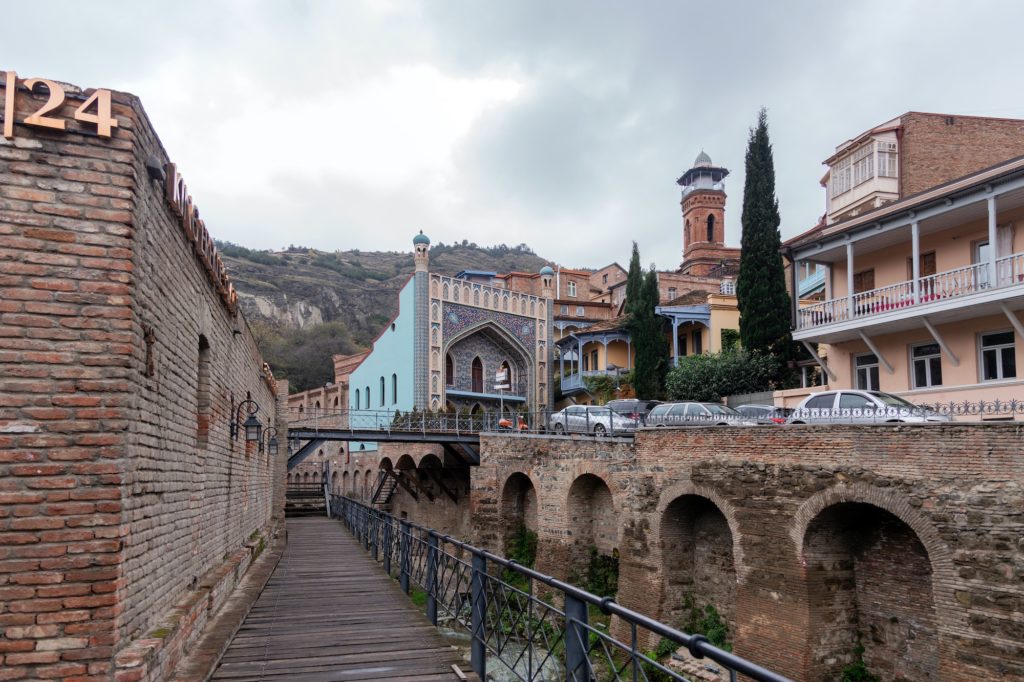 Curious? You can find the full itinenary in the Discover section in the Lambus App!
Follow us on Facebook, Pinterest and Instagram!
---
Lambus is the "Swiss Army knife for travel planning": waypoints, documents, photos and travel expenses. Everything in one app and available offline. Get the Lambus App for iOS & Android now!