Just get out, explore a new place, do some shopping or wellness, switch off and feel the pulse of a foreign city, to return home after a few days and with many new impressions. A short trip is a great opportunity for a short break. You don't have to drive far away for that. You can find our tips for short trips in Europe in this article.
---
This article contains advertising links with our recommendations. With the booking/purchase via one of the links we receive a commission with which you support our work. Of course it costs you nothing extra! Thanks for your support!
---
Short city trips in Europe
Short trips in Europe No. 1: Tallinn, Estonia
A historic old town with medieval charm awaits you in Tallinn, the capital of Estonia. Due to its ideal location on the Baltic Sea, Tallinn is served by many cruise ships. During the day, many tourists cavort in the cobbled streets around the town hall square. In the late afternoon, when the ships leave, it becomes calmer and Tallinn shows its true face. You should not miss the viewpoint on the Domberg during your visit. A real hotspot, especially at sunset!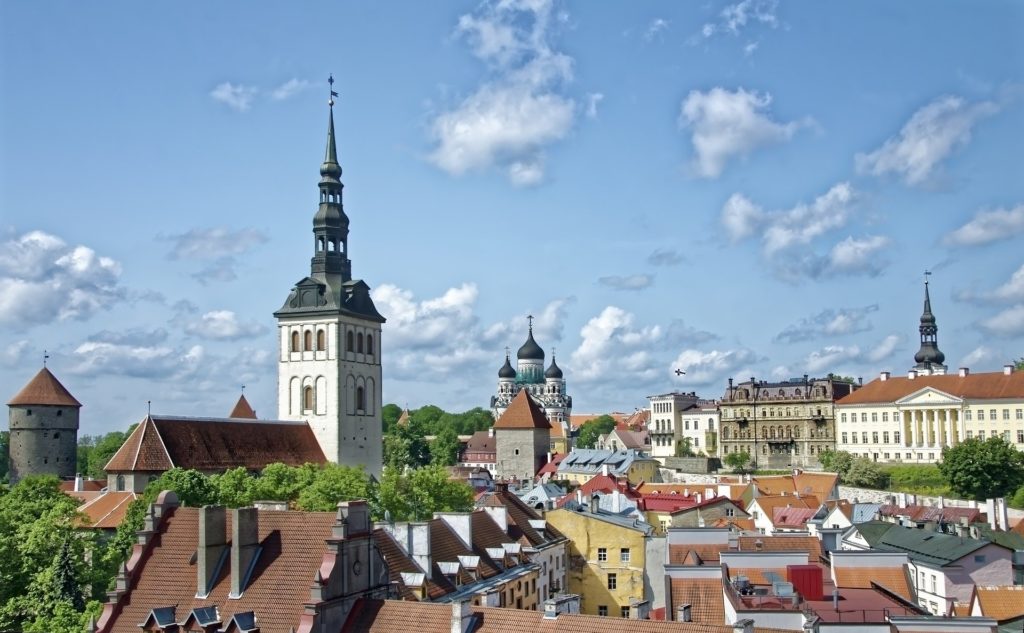 Advertising
Short trips in Europe No. 2: Stockholm, Sweden
Stockholm is perfect for a short trip and a short break. In the beautiful old town – Gamla Stan – there are a hundred nice shops or cafés for a Swedish FIKA.
If you are looking for a bit of peace and nature, Djurgården Island is a small paradise with enchanting gardens and beautiful greenhouses outside the hustle and bustle of the city. There are not only plants, but also small farm shops selling bread or other natural products and a small café with many seats inside and outside the greenhouses.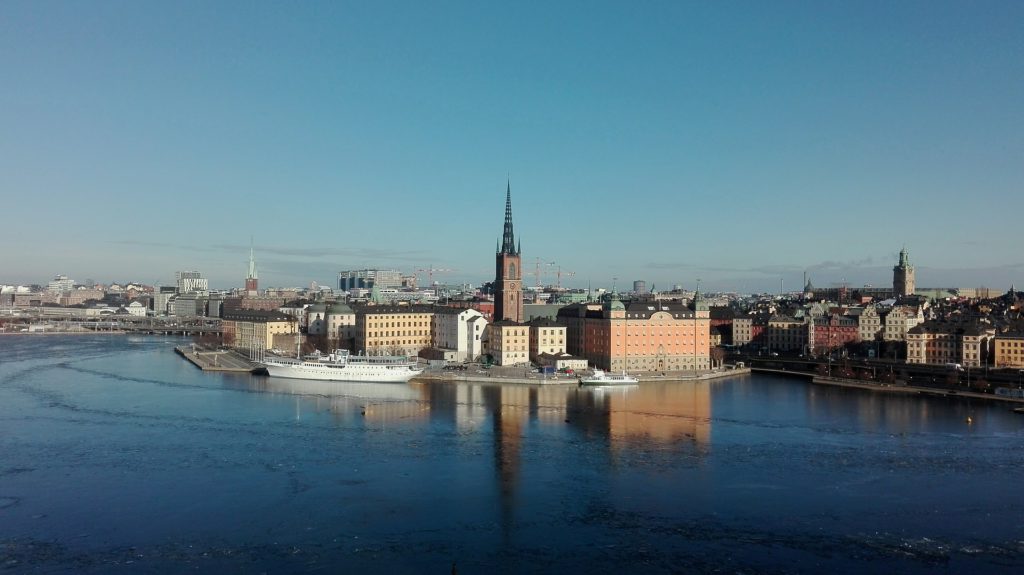 Advertising
Short trips in Europe No. 3: Brussels, Belgium
In the Belgian capital you can enjoy wonderful views, stroll through flea markets, visit fabulous churches and the European Parliament while eating delicious chips.
And of course Belgian waffles! They have to be thick, with a deep pattern. Almost in every alley there is a waffle stand that spreads its sweet scent. Those who want a concentrated selection of waffles should take a stroll along the Rue de l'Etuve. Here, every second shop is a waffle stand. And don't worry, you don't just get them clapped on your hand with icing sugar. Whether with bananas, kiwi, cream, chocolate, syrup or chocolate bars – with Belgian wafers there are no limits to your imagination.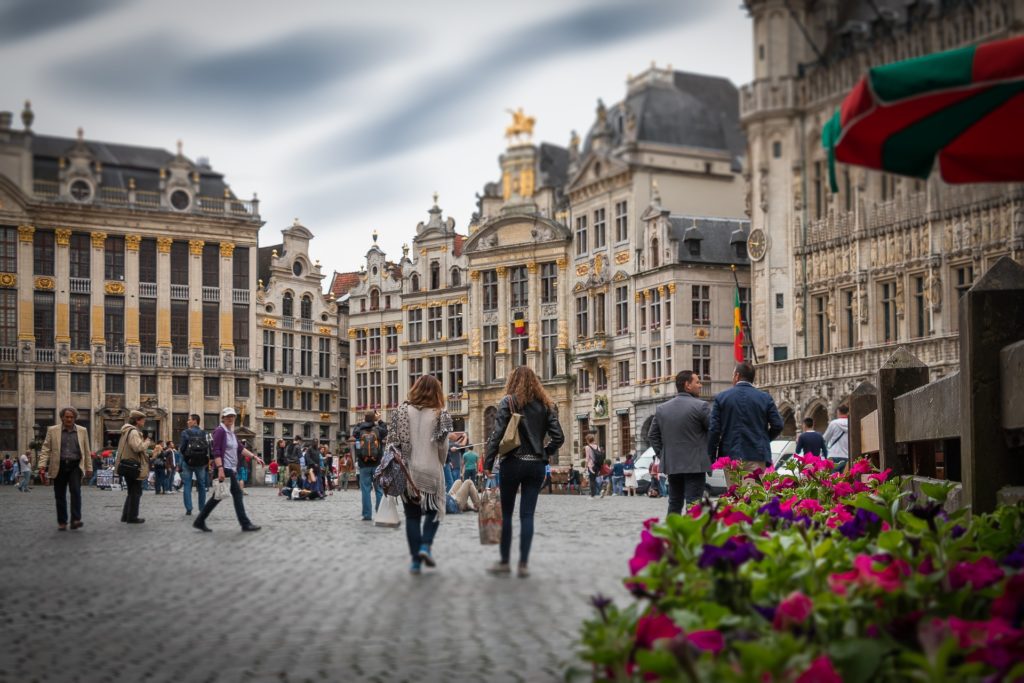 Advertising
Short trips in Europe No. 4: Marseille, France
This beautiful city on the Côte d'Azur is perfect for a short trip to the sea and the sun. Beautiful house facades, a leisurely stroll through the city or the beautiful Old Harbour await you here.
The Old Port is strategically and aesthetically the best place to start exploring Marseille. The old port (from the 15th century!) is surrounded by two fortresses: Fort Saint-Jean and Fort Saint Nicolas. When Marseille was declared European Capital of Culture in 2013, Le Vieux-Port underwent a complete metamorphosis: the streets around the port have since been almost car-free, and new and beautiful pedestrian areas have been created.
Advertising
Cheap Short Trips in Europe
Short trips in Europe No. 5: Dublin, Ireland
Ireland is simply insane! Whether you're flying to the green island for a few days or taking a road trip, you'll never forget a trip to Ireland. The capital Ireland is lively, noisy, colourful – and perfect for a short trip. Countless small alleys with pubs, cafes and individual shops invite you to stroll. A relaxed short trip between Irish live music, the unmistakable colourful house facades and the one or other Guiness await you here.
Although the overnight rates in Dublin are a little higher, Dublin is also a micro adventure that you can do with a small budget. There's plenty to do in Dublin itself and after you've made the city's streets unsafe, you can head out into nature. To get there, take the DART train in the direction of Howth. The Howth Cliff Walk starts a few minutes walk from the station and takes you along the coast. On one side you have a unique view over the rooftops of Dublin, while on the other side you let your gaze wander over the wild sea.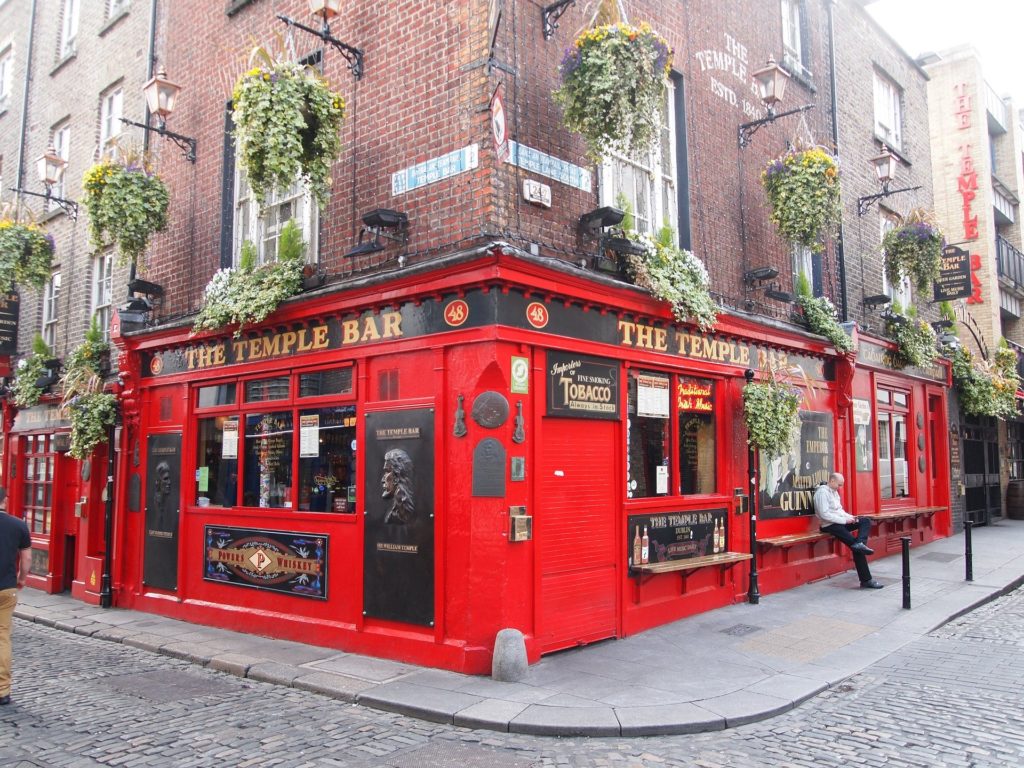 Advertising
Short trips in Europe No. 6: Luxembourg, Luxembourg
The city of Luxembourg is divided into upper and lower city. The inner city area of the upper town is bordered by the former fortress belt and by the rivers Petruss (Luxembourgish: Péitruss) and Alzette (Luxembourgish: Uelzecht). Life takes place in the upper town. Here are not only most of the sights, but also shops, cafés and restaurants, especially around the Pastorengasse and Poststraße.
A special highlight, especially in autumn, is the waterfall in Müllerthal. Fairytales calling.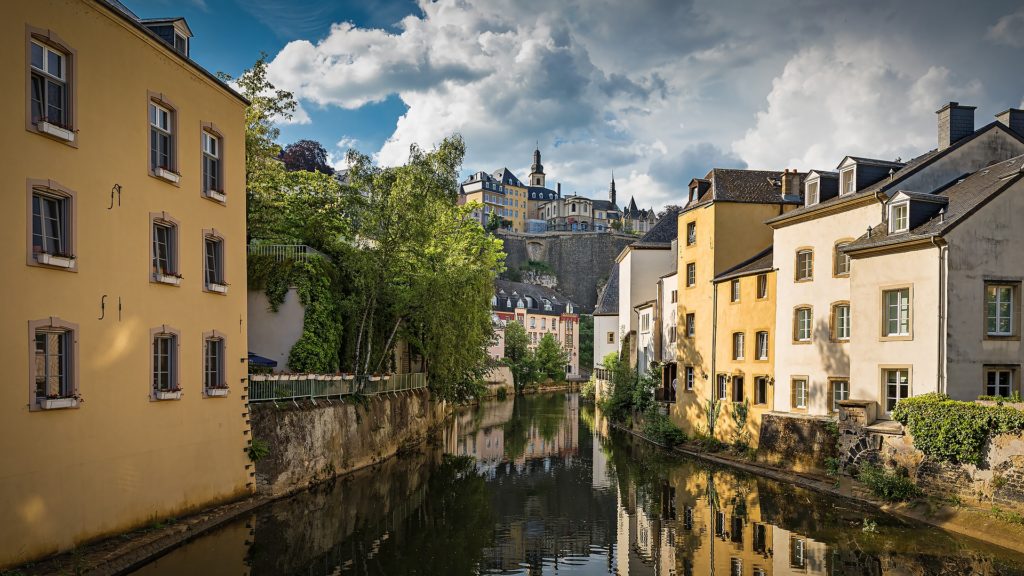 Advertising
Short trips in Europe No. 7: Dresden, Germany
Dresden is a wonderful destination for a weekend city trip. The city is easy to reach by car, train or plane and has a lot to offer – more than you think. In winter, the city on the Elbe River shines in Christmassy splendour.
Especially in winter, with its many different Christmas markets and festive decorations, the Old Town is well worth a visit. Especially in the evening, when the lights shine, a contemplative atmosphere unfolds.
The most famous sights are the Semper Opera, the Zwinger, the Frauenkirche and the Residenzschloss. The city is loved by its visitors above all for its historic old town and its baroque treasures.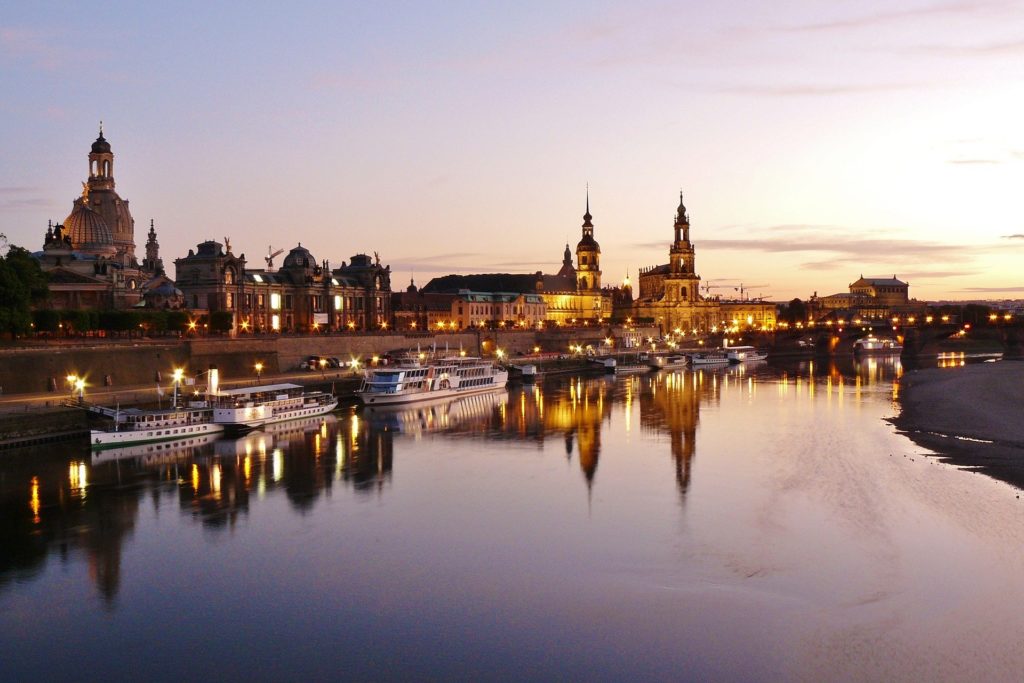 Advertising
Short trips in Europe No. 8: Warsaw, Poland
Warsaw is definitely undervalued. Most tourists who travel to Poland for the first time go to Krakow. Warsaw is grey, loud, but also hip, modern and beautiful. A bit like Berlin Mitte with trendy bars and breakfast cafés in shabby or Scandinavian design look.
Warsaw has besides the modern with its skyscrapers impressive boulevards, showpiece buildings from the Soviet era, as well as a beautiful old town. This city has flair and is best explored by bicycle. Thus one sees so much in shortest time and discovers still much more on the way to the actual goal.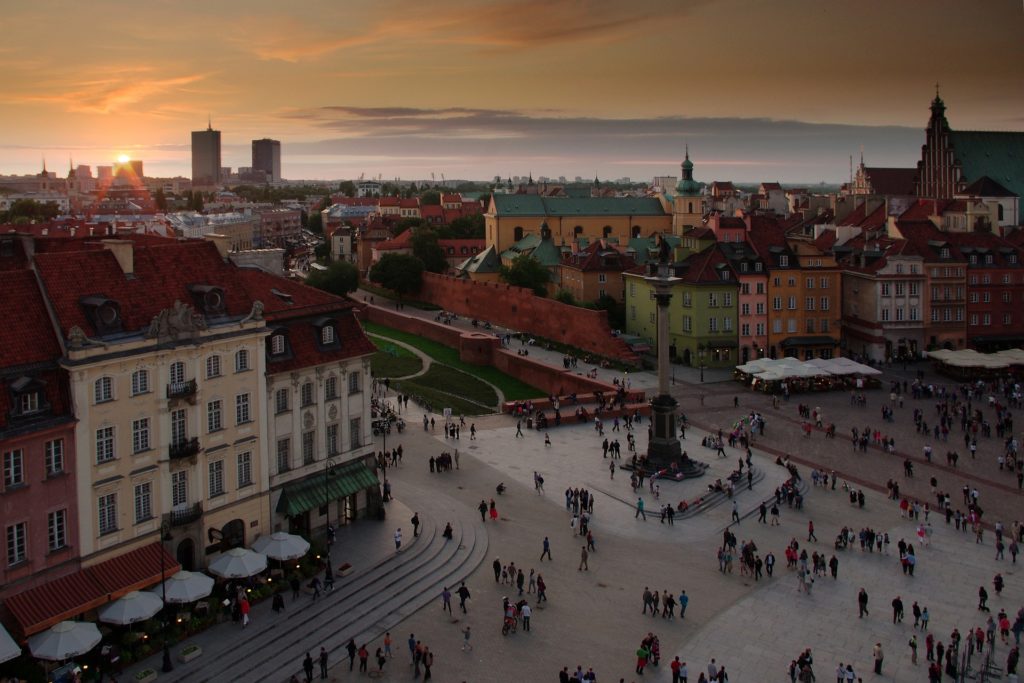 If you'd like more tips, here are some more cheap destinations in Europe for you.
Advertising
Action & Nature Short Trips in Europe
Short trips in Europe No. 9: Lac de Saint Croix, France
This lake in France is simply magical. When the sun shines, the water sparkles bright turquoise. But not only the lake is so unbelievably turquoise, but also the river Verdon, which meanders leisurely through the adjacent Verdon gorge and flows into the Lac de Sainte-Croix. The Lac de Sainte-Croix is the starting point for many activities and special landscapes and places. The lake is suitable for swimming and bathing. One of the highlights is the gorge of Verdon. There you can rent a canoe and paddle out into the gorge.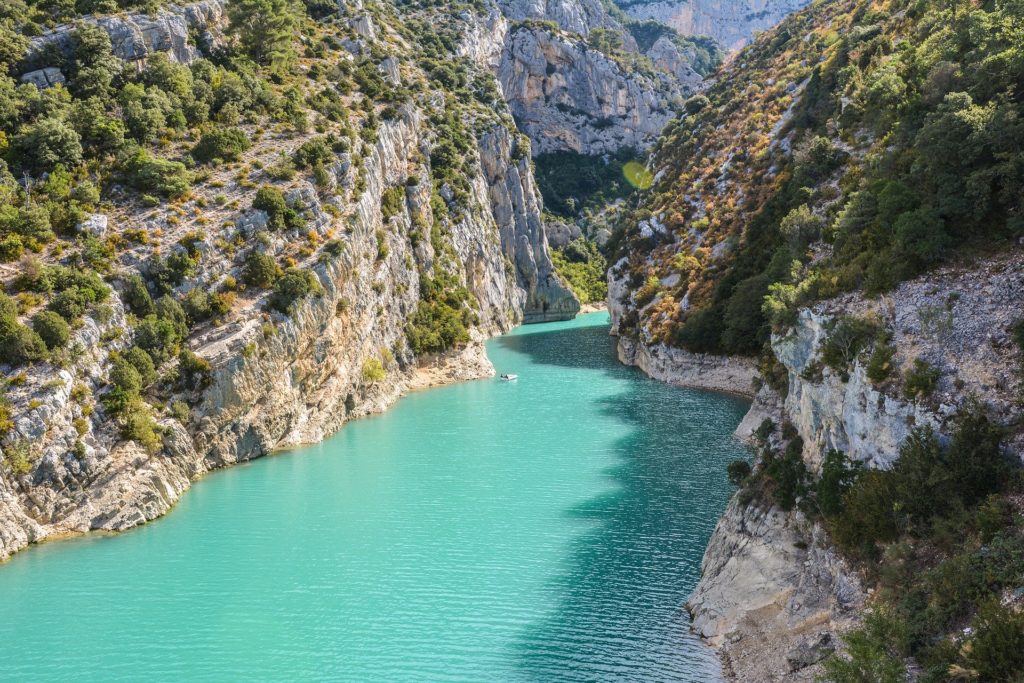 Short trips in Europe No. 10: Europapark, Germany
If you feel like a short trip, it doesn't always have to go to a city. An excursion to an amusement park is also a great opportunity for a short break. Not only the division into different European countries and the extraordinary roller coasters but also the attention to detail, which can be found in every corner of the park, make the Europapark a perfect excursion destination.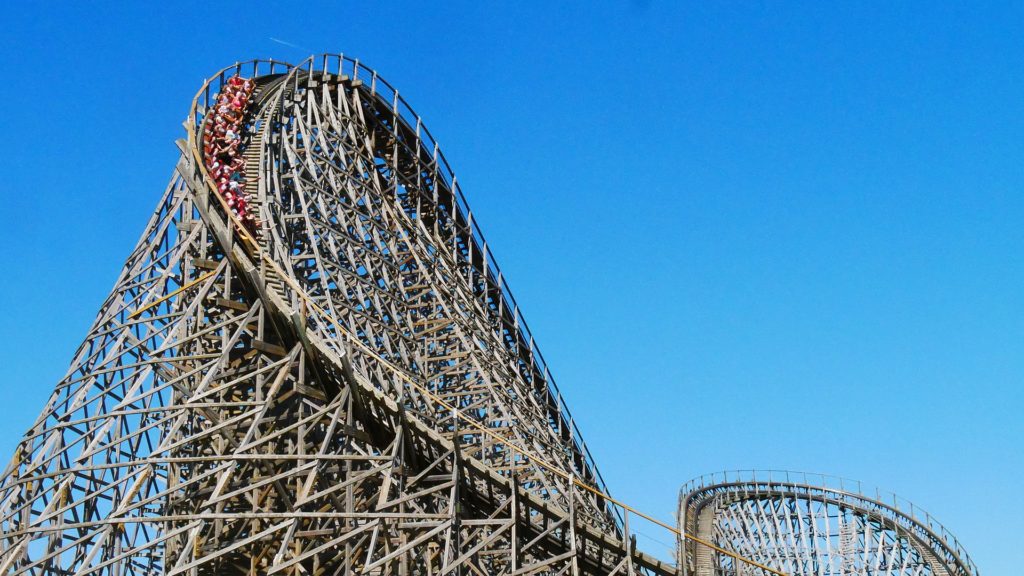 Short trips in Europe No. 11: Canton Wallis, Switzerland
Adventure, action, pleasure and overwhelming nature play the leading role in Valais, one of the most beautiful cantons in Switzerland. The region in the southwest of the country fascinates with majestic four-thousand-metre peaks whose peaks are still covered with snow even in summer, with turquoise mountain streams and alpine lakes, lush green valleys, glaciers, traditional wooden houses, warm people and the picturesque vineyards on the banks of the Rhône. If you're not afraid of a little ascent, explore the region by mountain bike!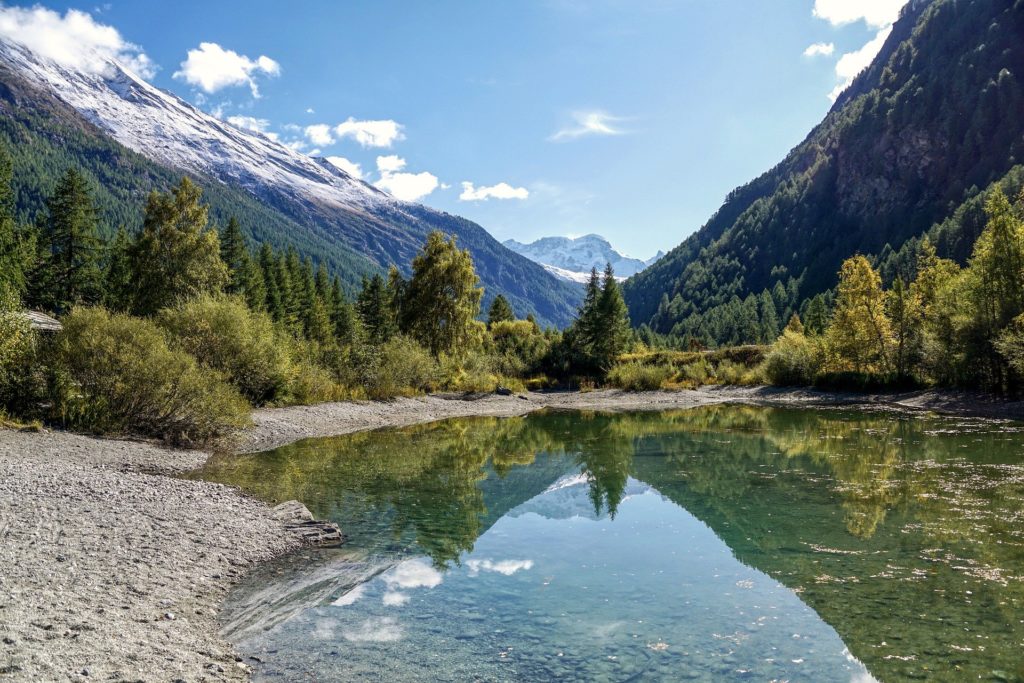 Short trips in Europe No. 12: Salzburg, Austria
Also the versatile Salzburg is a perfect place for a short trip. Do you want to enjoy the view from the fortress, take a trip back in time to the history of music or look for a nice café while strolling through the city? Then Salzburg is the perfect place for you. For those who also want a bit of action, there are many special activities nearby. For example, you could spend a day rafting in Bad Reichenhall.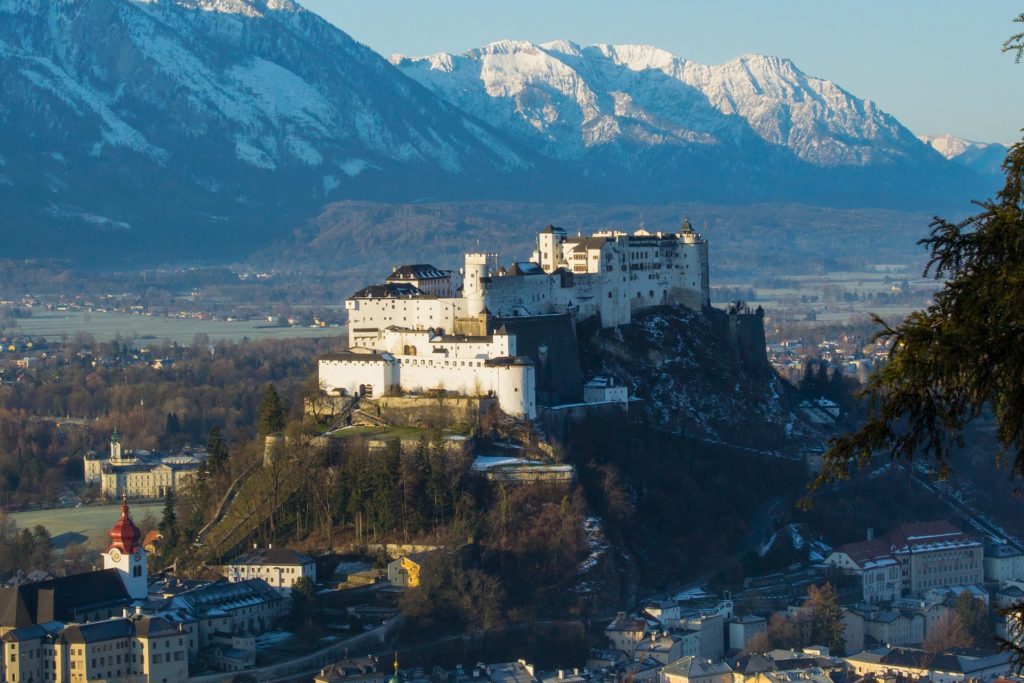 Advertising
Do you have any other tips for a short trip in Europe? Leave them in the comments! 🙂
Follow us on Facebook, Pinterest and Instagram!
---
Lambus is the "Swiss Army knife for travel planning": waypoints, documents, photos and travel expenses. Everything in one app and available offline. Get the Lambus App for iOS & Android now!