I know the plane isn't exactly the most environmentally friendly form of transport. But if you can't or don't want to avoid flying, here are some tips on how to make your trip as sustainable as possible.
Zero Waste Flights are a real challenge. Anyone who sits on a plane from time to time knows that. In an airplane, every passenger produces an incredible amount of plastic waste in just a few hours. Even a sip of water is again in a welded plastic cup on the tray. That's why today we're giving you essential tips so that you can fly (mostly) without plastic.
Zero Waste flying – your journey without plastic or any other waste
As you'll soon notice, preparation is everything in this case. On the ground you can find a thousand plastic-free alternatives to avoid waste. On a long-haul flight over 10 hours it is not possible without preparation to get along without garbage. Unless you have your own jet or airline. 😉
If that's not the case, we're here to help you out!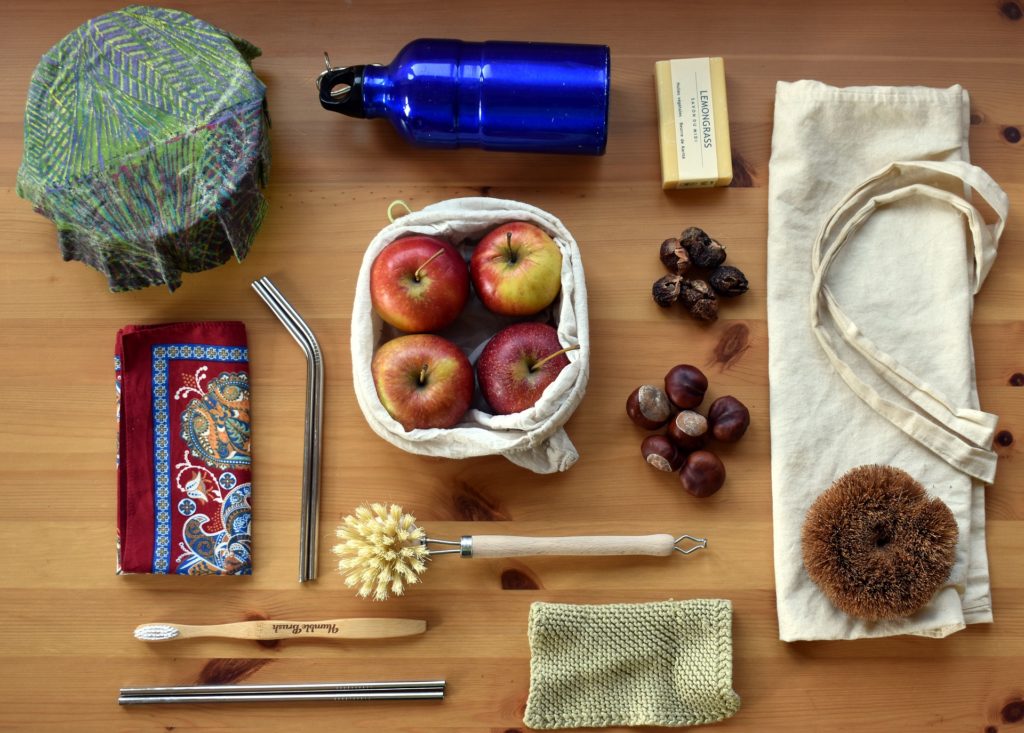 These are our best tips on how to fly plastic-free
Take an empty drinking bottle with you
Exactly, an EMPTY water bottle. With a full bottle you can't get through control, because then you have to drink or throw away everything. In the sense of Zero Waste you should drink it and that probably means that you have to go to the toilet all the time afterwards. So that you can fly untroubled and plastic-free, the drinking bottle should be empty and made of e.g. stainless steel or glass. I personally prefer stainless steel, because even if they fall down, they only get a dent.
Put your food in a lunch box
Why would you take a container with you on the plane? A preserving jar or a bread tin (each with a lid) can be filled with Snacks ToGo at the airport or simply before. This will get you through airport control and at best you will have your own prepared food with you. So you can avoid all the plastic waste. And let's be honest: Everything tastes better than the plane food from the welded plastic bowls.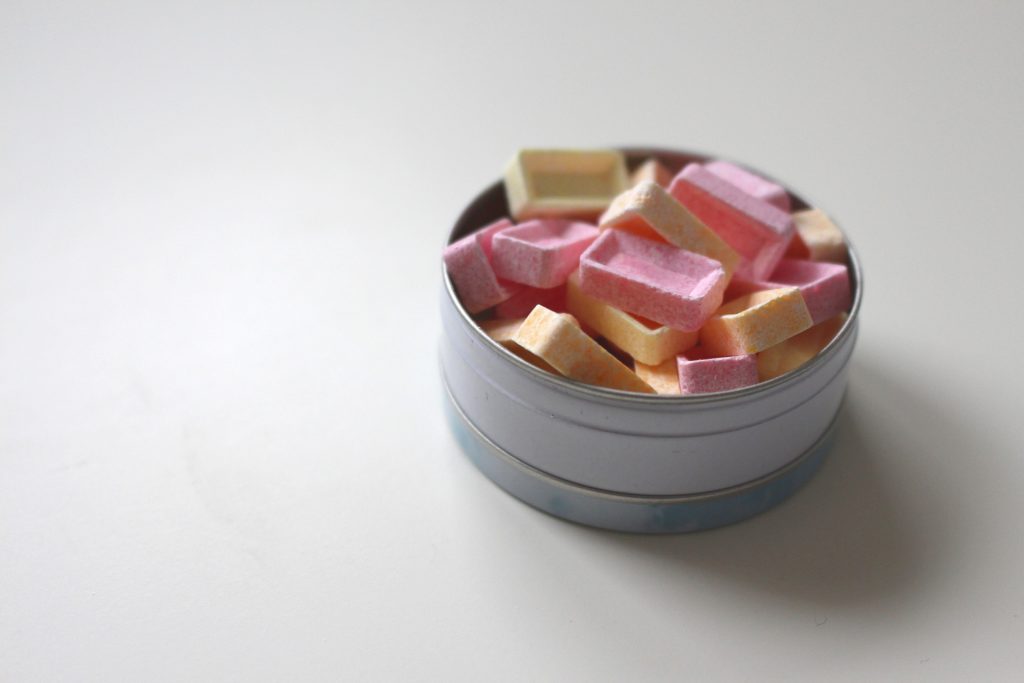 Take a napkin with you
In the plane there are napkins, but normally only for eating from the plastic bowls. We want to avoid this unnecessary waste. With the plastic-free napkin, for example made of linen fabric, you have your own washable napkin with you, as well as a protection for your food in the stainless steel tin or in the preserving jar. Just wrap the container in the napkin and nothing will break.
Take your own cup with you
In addition to the plastic-free drinking bottle, you should also take a reusable cup (e.g. made of stainless steel) with you on the plane. Because the bottle is usually not empty. You can have hot coffee or other drinks filled into the cup if you have caught a good airline. If you take your normal favourite cup with you from home, you can protect it a little with the napkin.
Take a cloth handkerchief with you
Cloth handkerchiefs always remind me of my grandma. And some will ask themselves: Is it really necessary to pack a handkerchief when I already have a napkin with me? I think so! You will certainly notice it when you have wiped your nose and want to clean your mouth with it afterwards. It is unhygienic and you may not always have the opportunity to wash it. That's why I recommend that you take a cloth handkerchief with you on your zero waste flights in addition to your napkin.
Pack your own cutlery
Especially with wooden cutlery you are on the safe side. You can get through airport control without any problems and take the food you brought with you and bought at the airport with you. Alternatively, you can ask for stainless steel cutlery in the plane or try it with a spoon (fork, spoon and knife in one). But there is no guarantee that you will get through the airport checkpoint just as easily.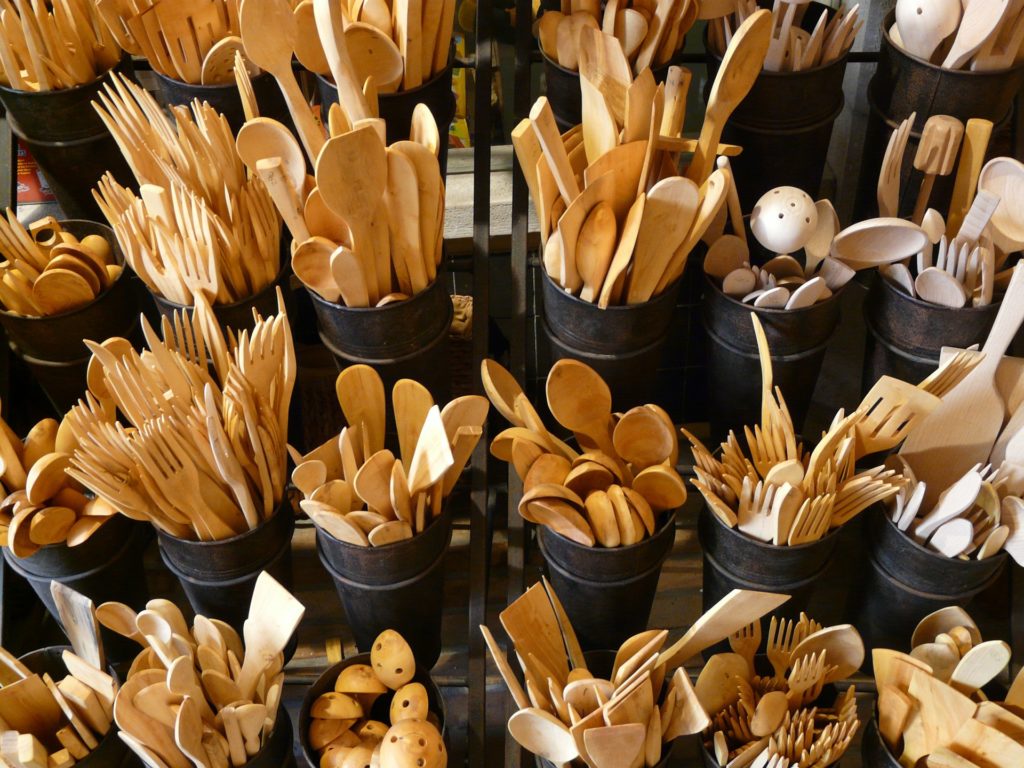 Technology instead of paper chaos
Don't forget your technology like Kindle eReader and Smartphone. Because they help you to save unnecessary weight for many books and save you a lot of paper waste through printed cards, etc. With the Lambus App, all travel companions have all their travel documents digitally available at all times. Even offline. You can easily take the technology with you on the plane and load many of your favourite books onto your eReader at the airport. Everything digital instead of paper.
What are your tips for Zero Waste flights? Leave them in the comments 🙂
Follow us on Facebook, Pinterest and Instagram!
---
Lambus is the "Swiss Army knife for travel planning": waypoints, documents, photos and travel expenses. Everything in one app and available offline. Get the Lambus App for iOS & Android now!