Welcome, fellow wanderlust enthusiasts! Are you ready to embark on an epic adventure? We present to you the ultimate bucket list challenge—a collection of unforgettable travel goals that will ignite your imagination and inspire you to explore the world like never before. From breathtaking natural wonders to cultural experiences that will touch your soul, we've curated a list of must-see destinations and exhilarating activities that deserve a spot on every traveler's bucket list. So, fasten your seatbelts, pack your bags, and get ready to tick off these incredible travel goals!
Captivating Natural Wonders
Marvel at the awe-inspiring beauty of Mother Nature as you witness these remarkable natural wonders. From the towering majesty of the Grand Canyon to the mystical allure of the Northern Lights, these destinations will leave you breathless.
The Grand Canyon, USA
Stand in awe of one of the world's most spectacular natural formations—the Grand Canyon. With its vast expanse of colorful cliffs and deep canyons carved by the Colorado River, this geological wonder is a true masterpiece of nature.
The Great Barrier Reef, Australia
Dive into an underwater paradise and explore the vibrant ecosystem of the Great Barrier Reef. Swim alongside colorful coral reefs, encounter exotic marine species, and witness the unparalleled beauty of this UNESCO World Heritage site.
Witness the Northern Lights in Tromso, Norway
Experience the mesmerizing dance of vibrant colors in the night sky as you chase the elusive Northern Lights in Tromso, Norway. Bundle up, sip on hot cocoa, and marvel at nature's breathtaking spectacle.
Cultural Immersion
Immerse yourself in the rich tapestry of global cultures and traditions. These destinations offer unique opportunities to connect with locals, delve into fascinating histories, and indulge in authentic experiences that will broaden your horizons.
Kyoto, Japan
Step into a world of ancient traditions and serene beauty in Kyoto. Explore enchanting temples, stroll through tranquil gardens, and witness the graceful art of the tea ceremony. Embrace the spirit of Japan's cultural heritage in this captivating city.
Marrakech, Morocco
Get lost in the vibrant colors and bustling souks of Marrakech. From the aromatic spice markets to the intricately designed palaces, this city is a sensory overload. Indulge in traditional Moroccan cuisine, experience a hammam spa, and immerse yourself in the vibrant local culture.
Attend the Carnival in Rio de Janeiro, Brazil
Join the vibrant rhythm of samba, adorn yourself in colorful costumes, and dance your heart out at the world-famous Carnival in Rio de Janeiro. Immerse yourself in the infectious energy and indulge in the rich cultural traditions of Brazil.
Explore the Temples of Angkor, Cambodia
Uncover the ancient wonders of Angkor, a sprawling complex of temples and ruins that date back to the Khmer Empire. Marvel at the intricate carvings, watch the sunrise over Angkor Wat, and immerse yourself in the spiritual and historical significance of this UNESCO World Heritage site.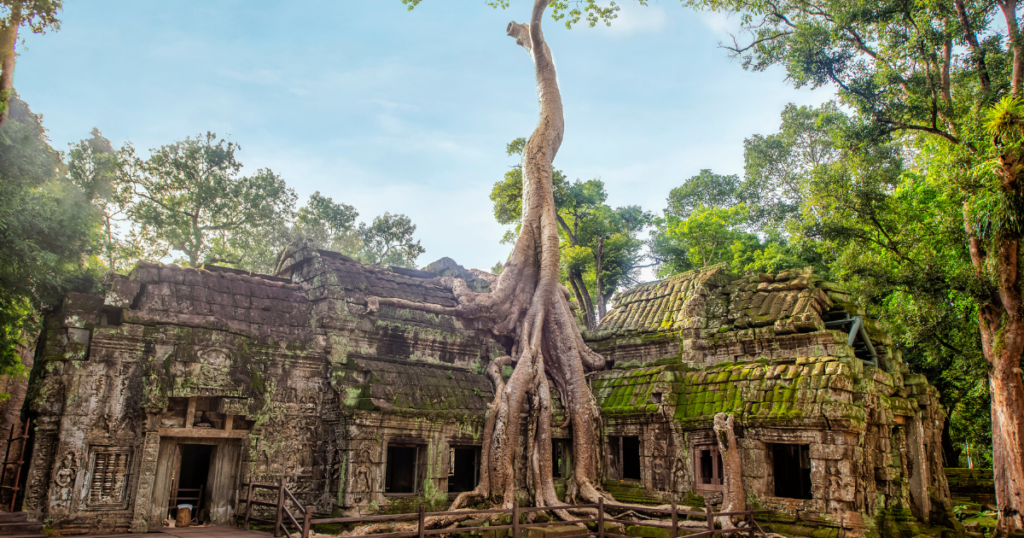 Epic Adventures
For the adrenaline junkies and adventure seekers, these thrilling experiences will get your heart racing and leave you with unforgettable memories. Conquer your fears, push your limits, and embrace the thrill of these once-in-a-lifetime adventures.
Skydiving in Interlaken, Switzerland
Take a leap of faith and soar through the skies above the picturesque Swiss Alps. Experience the exhilaration of skydiving in Interlaken, where breathtaking landscapes and adrenaline-pumping freefalls combine for an unforgettable adventure.
Hiking the Inca Trail to Machu Picchu, Peru
Embark on an epic journey through the Andes Mountains as you hike the Inca Trail to the ancient citadel of Machu Picchu. Trek through stunning landscapes, pass by Inca ruins, and witness the magical sunrise over this iconic archaeological site.
Go on a Safari in Serengeti National Park, Tanzania
Get up close and personal with majestic wildlife on an unforgettable safari adventure in the Serengeti National Park. Witness the iconic wildebeest migration, spot the Big Five, and create lasting memories in the heart of the African wilderness.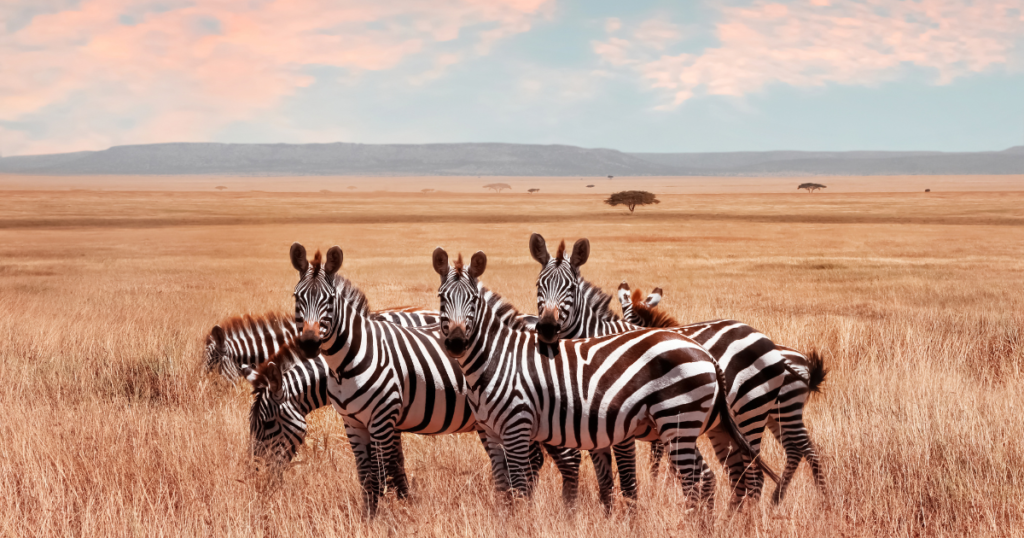 Culinary Delights
Satisfy your taste buds with these gastronomic adventures around the world. From indulging in street food delights to dining at Michelin-starred restaurants, these culinary experiences will tantalize your senses and leave you craving for more.
Food Tour in Bangkok, Thailand
Embark on a culinary adventure through the bustling streets of Bangkok. Explore vibrant markets, savor delicious street food, and indulge in aromatic Thai flavors. From spicy papaya salad to fragrant green curry, let your taste buds dance with delight.
Wine Tasting in Tuscany, Italy
Embark on a journey through the picturesque vineyards of Tuscany, where rolling hills and charming wineries await. Sample world-renowned wines, savor traditional Tuscan cuisine, and immerse yourself in the art of wine appreciation in this gastronomic paradise.
Congratulations! You've embarked on a virtual journey through some of the most incredible travel goals the world has to offer. Whether you're seeking natural wonders, cultural immersion, epic adventures, or culinary delights, this bucket list challenge has inspired you to dream big and explore new horizons. The world is waiting for you!
Remember, these are just a taste of the incredible experiences waiting to be added to your travel bucket list. So, start dreaming big and embark on your own personal adventure to tick off these unforgettable travel goals!
Are you ready to elevate your travel planning experience? Look no further than Lambus, your ultimate travel companion! With Lambus, you can say goodbye to the hassle of juggling multiple apps and documents. This all-in-one travel planning platform empowers you to effortlessly organize your itineraries, manage bookings, and collaborate with fellow travelers in one centralized hub. From creating custom packing lists to discovering hidden gems and attractions, Lambus has got you covered. So, why stress over travel logistics when you can simplify and streamline the entire process with Lambus? Get ready to embark on unforgettable adventures with ease and make the most out of your travel experiences. Try Lambus today and unlock a world of seamless travel planning!
Follow us on Facebook, Pinterest and Instagram for more travel tips and inspiration.
---