The United States of America is home to some of the world's most awe-inspiring natural wonders. Its national parks are a testament to the country's commitment to preserving these treasures. National parks offer an unparalleled opportunity to connect with nature, from towering mountains and pristine lakes to vast deserts and lush forests. In this article, we will take you on a virtual journey through a selection of must-see national parks in the USA. We will showcase their unique features and highlight why they are worth a visit.
Yellowstone National Park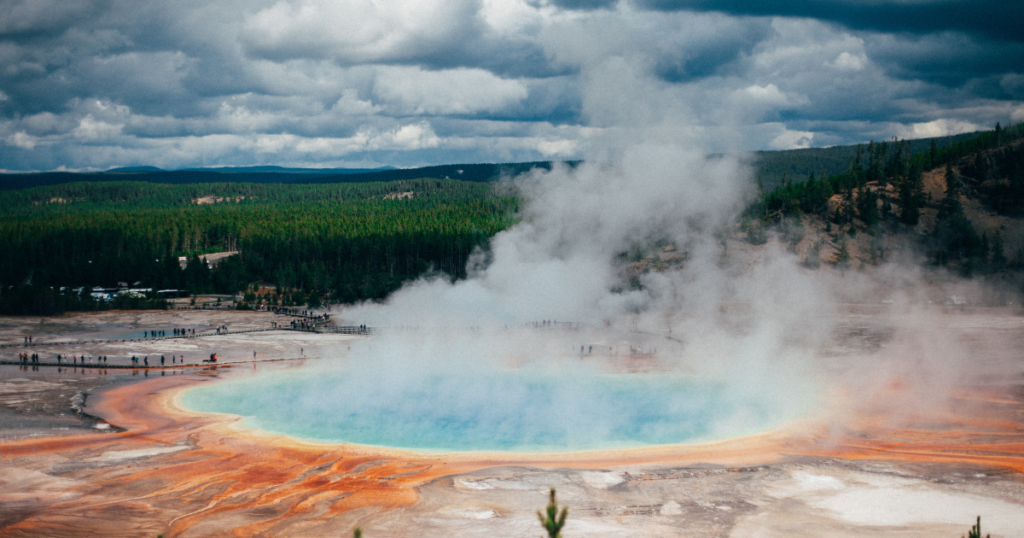 Yellowstone National Park is the world's first national park and a geothermal wonderland located primarily in Wyoming. The famous Old Faithful geyser erupts with incredible regularity in this vast wilderness. Visitors can marvel at the colorful hot springs, bubbling mud pots and fumaroles that dot the landscape. Wildlife enthusiasts will be thrilled to see grizzly bears, wolves, and herds of bison and elk roaming the park's vast expanse. Be sure to explore the stunning Grand Canyon of the Yellowstone. Hike to the mesmerizing Lower Falls for a truly unforgettable experience.
Yosemite National Park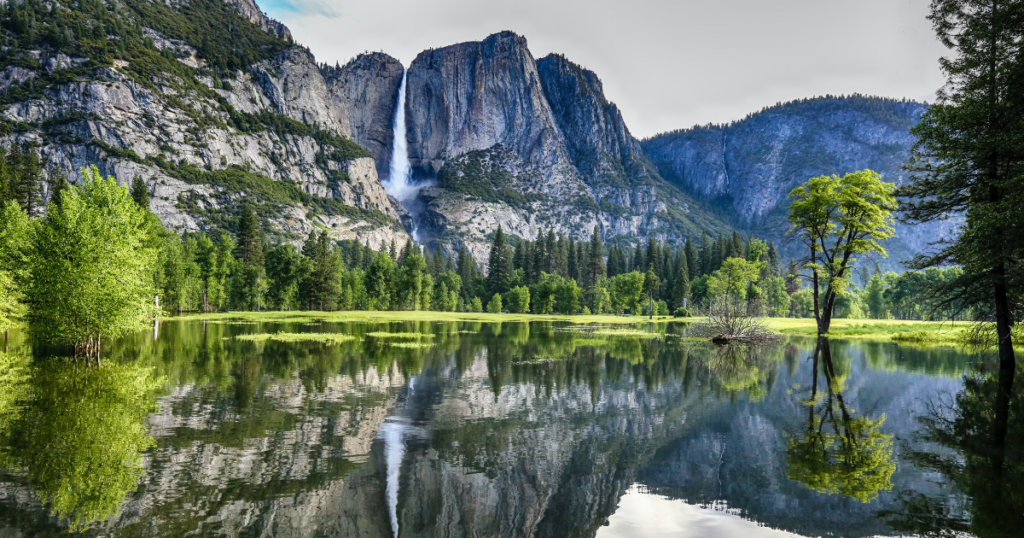 Nestled in the Sierra Nevada Mountains of California, Yosemite National Park is a mecca for outdoor enthusiasts and photographers. With its iconic granite cliffs, majestic waterfalls, and ancient groves of sequoias, Yosemite's beauty is nothing short of breathtaking. The park's crown jewel, El Capitan, attracts rock climbers from around the world, while Half Dome offers an exciting challenge for hikers. In any season, Yosemite Valley is a sight to behold, with its sheer walls and meandering Merced River. Don't miss the cascading waters of Yosemite Falls or the ethereal mist of Bridalveil Fall. Yosemite's starry skies also make it an ideal destination for stargazers.
Grand Canyon National Park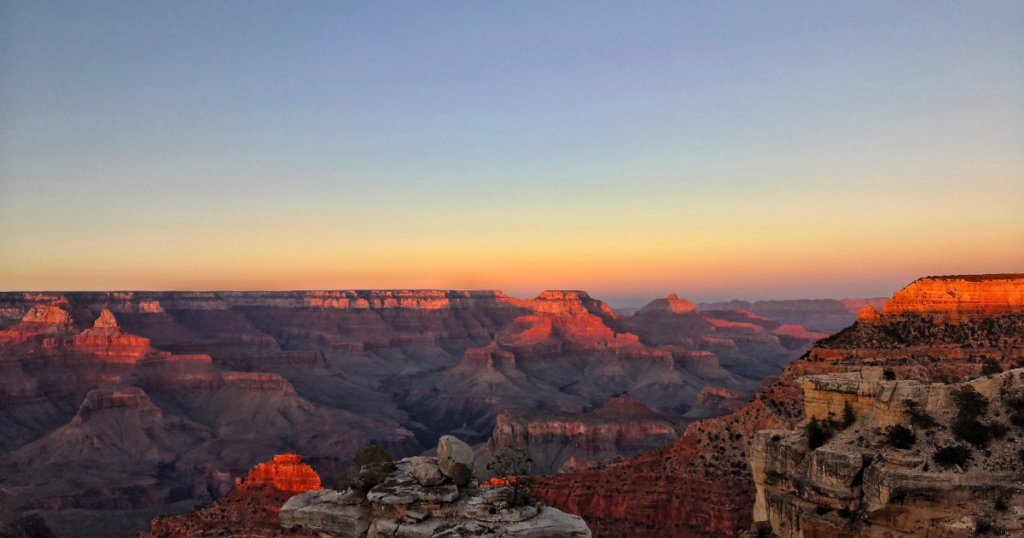 Carved by the mighty Colorado River over millions of years, the Grand Canyon is a testament to the power of nature. Grand Canyon National Park in Arizona offers visitors a glimpse into the geological history of the earth. Stand at the rim and marvel at the vastness of the canyon, with its colorful layers stretching as far as the eye can see. For hikers, there are many trails to explore. Take the famous Bright Angel Trail or the challenging Rim-to-Rim hike. For a truly unique perspective, take a helicopter tour or raft down the Colorado River. Sunrises and sunsets over the canyon are truly awe-inspiring, painting the sky with vibrant colors and casting dramatic shadows on the ancient cliffs.
Zion National Park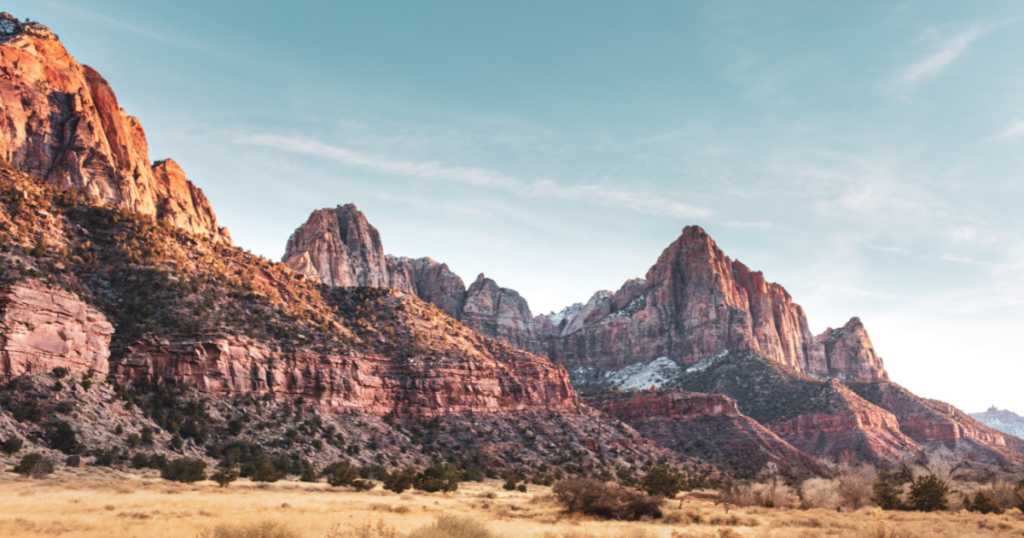 Nestled in the southwestern corner of Utah, Zion National Park showcases nature's intricate craftsmanship. Carved by the Virgin River over millennia, this sanctuary reveals stunning geological wonders. Marvel at towering cliffs painted in vibrant colors. Explore hidden treasures on trails like Angel's Landing or brave the emerald waters of The Narrows. Helicopter tours offer unparalleled views, while rafting lets you surrender to the flow of the river. Sunsets paint the sky and cast a fiery glow on ancient cliffs. Zion National Park fuses time and nature, humbling and transforming visitors with its grandeur.
Acadia National Park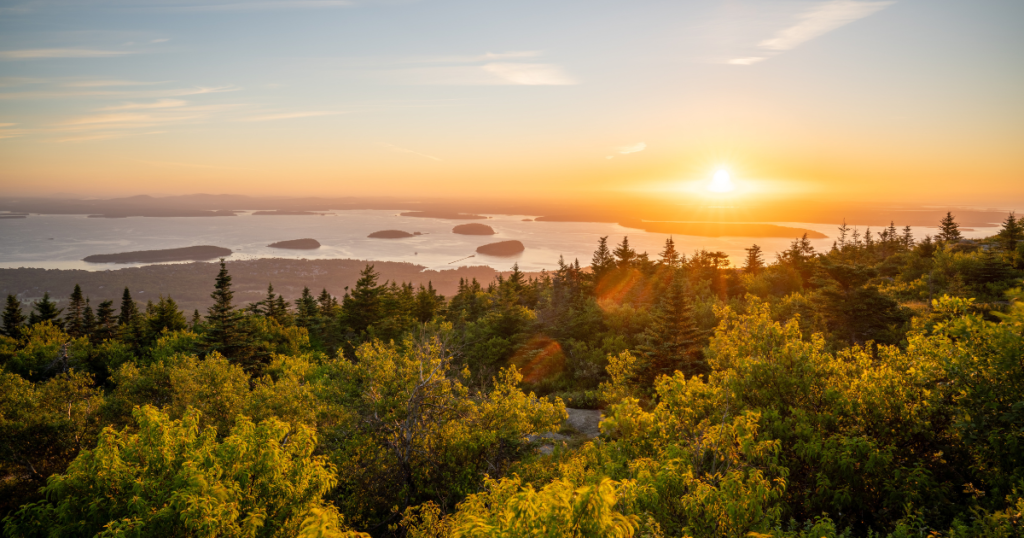 Located along Maine's rugged coast, Acadia National Park is a captivating testament to the beauty of the Northeast. Sculpted by the forces of nature over millennia, it blends mountains, forests, and the vast Atlantic Ocean. Climb Cadillac Mountain for panoramic views of golden and purple sunsets. Traverse trails through lakes, waterfalls and vibrant forests. Explore hidden coves and charming villages on the iconic Park Loop Road. Kayak along the rugged coastline to deserted islands, sea caves and secluded beaches. As night falls, marvel at a celestial symphony free of urban light pollution. Acadia National Park unites majestic land and untamed sea, leaving you with indelible memories and a deep love of nature's wonders.
---
In summary, the National Parks of the United States will impress you with their beautiful and breathtaking landscapes. From hot springs and rugged mountains to picturesque rivers and lakes, there is sure to be a national park in the USA that will delight you. Get out your hiking boots, pack your bags, and immerse yourself in the endless beauty of America's national parks.
---
Do you like to explore national parks? Take a look at our article "Must-See National Parks in Iceland".
Follow us on Facebook, Pinterest and Instagram for more travel tips and inspiration.
---
Lambus supports you in every single step of your journey – from planning over traveling to pure pleasure!