Welcome to Indonesia, the archipelago nation in Southeast Asia known for its stunning islands. With over 17,000 islands scattered across the vast sea, Indonesia offers a wide variety of landscapes, cultures and natural wonders. In this blog post, we'll take you on a journey to some of Indonesia's most beautiful islands. From the lush greenery and ancient temples of Bali to the pristine beaches and vibrant underwater world of the Gili Islands, these islands will enchant your senses and leave you wanting more.
Bali – the island of the gods 🌴🌺
Bali, often referred to as the "Island of the Gods", is a popular destination known for its vibrant culture, breathtaking landscapes and warm hospitality. Begin your Bali adventure by immersing yourself in the unique blend of art, tradition and spirituality that permeates the island. Visit Ubud, the cultural heart of Bali, where you can explore traditional markets and art galleries and experience fascinating Balinese dance performances. Don't miss the famous Tanah Lot Temple, perched on a cliff and offering picturesque sunset views. For the adventurous, a visit to Uluwatu offers world-class surf spots and the chance to witness a traditional kecak fire dance performance.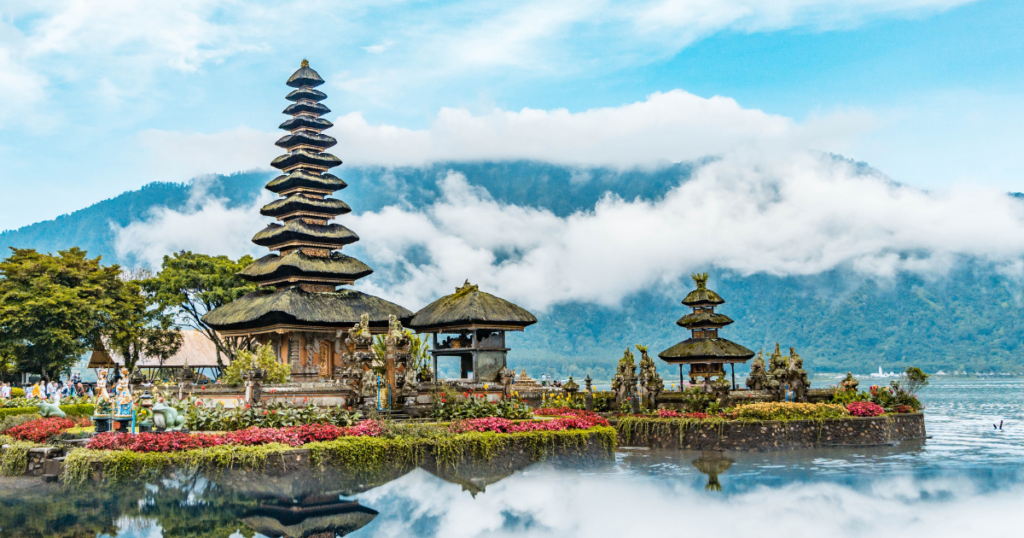 The Gili Islands – a slice of paradise 🏝️🐢
Located off the northwest coast of Lombok, the Gili Islands are a trio of idyllic islands that embody the true essence of tropical paradise. Gili Trawangan, the largest of the three islands, offers vibrant nightlife, beachfront bars, and opportunities for snorkeling and diving. Gili Meno, with its pristine beaches and crystal clear waters, is perfect for those seeking a quiet retreat. Gili Air offers a balance of relaxation and adventure, a laid-back atmosphere and excellent snorkeling sites. Embark on an underwater adventure and discover the colorful marine life, including sea turtles and colorful coral reefs.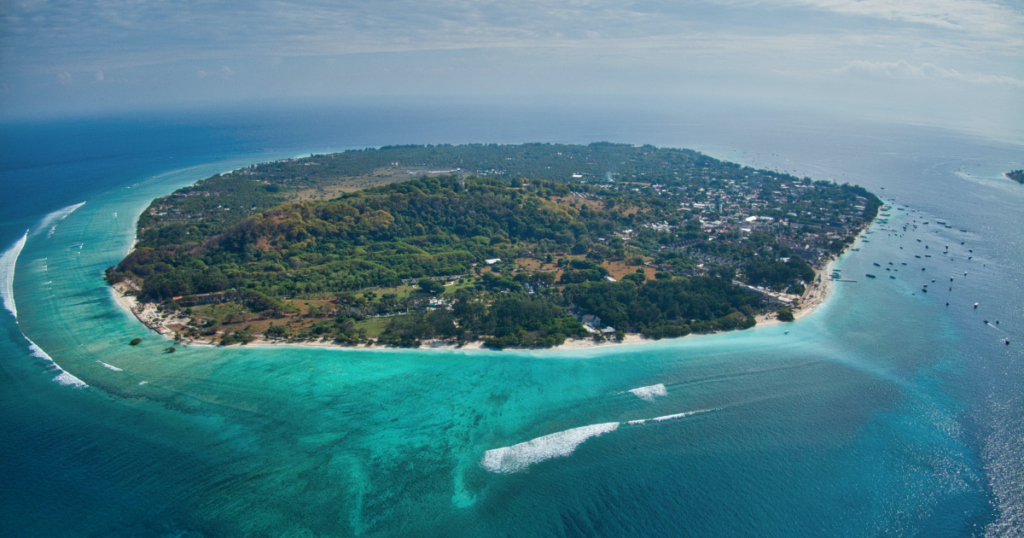 Komodo Island – home of the dragons 🐉🌿
For an extraordinary nature experience, a visit to Komodo Island is a must. This island is known as the home of Komodo dragons, the largest lizards in the world, and is a UNESCO World Heritage Site. Embark on a guided tour of Komodo National Park, where you can observe these magnificent animals in their natural habitat. The park also offers breathtaking landscapes, rugged hills and stunning panoramic views from Padar Island. Enjoy trekking adventures, explore remote beaches and enjoy the beauty of this unique island.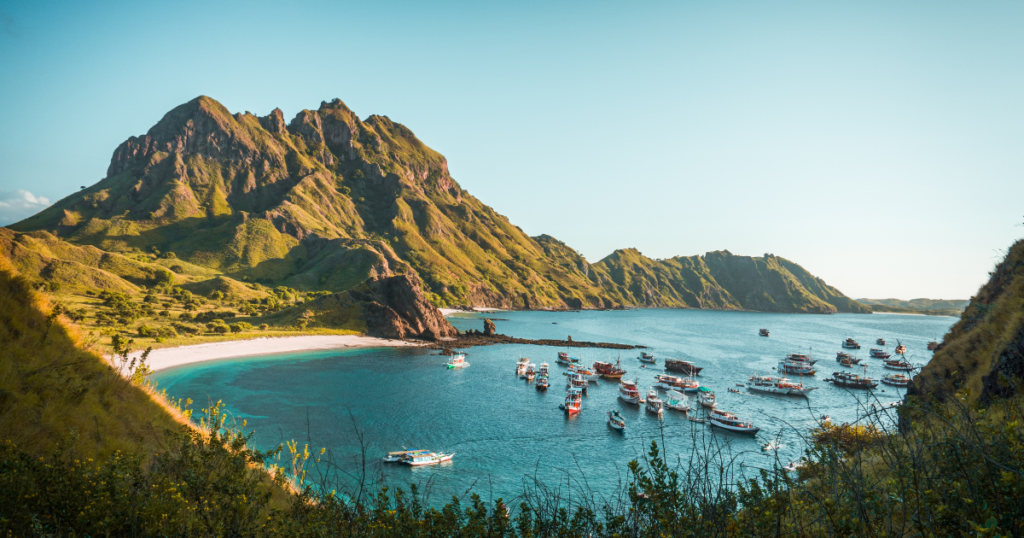 Flores – Hidden Jewels and Natural Wonders 🌺🌿
Flores, an island east of Bali, is a hidden gem waiting to be discovered. With its breathtaking landscapes, traditional villages and rich cultural heritage, Flores offers a unique travel experience off the beaten path. Visit the traditional villages of Bena and Wae Rebo, where you will learn more about the fascinating customs of the locals and witness traditional rituals. Don't miss the captivating sight of Kelimutu Volcano, known for its three colorful crater lakes. Immerse yourself in the natural wonders of Flores, including waterfalls, hot springs and breathtaking views.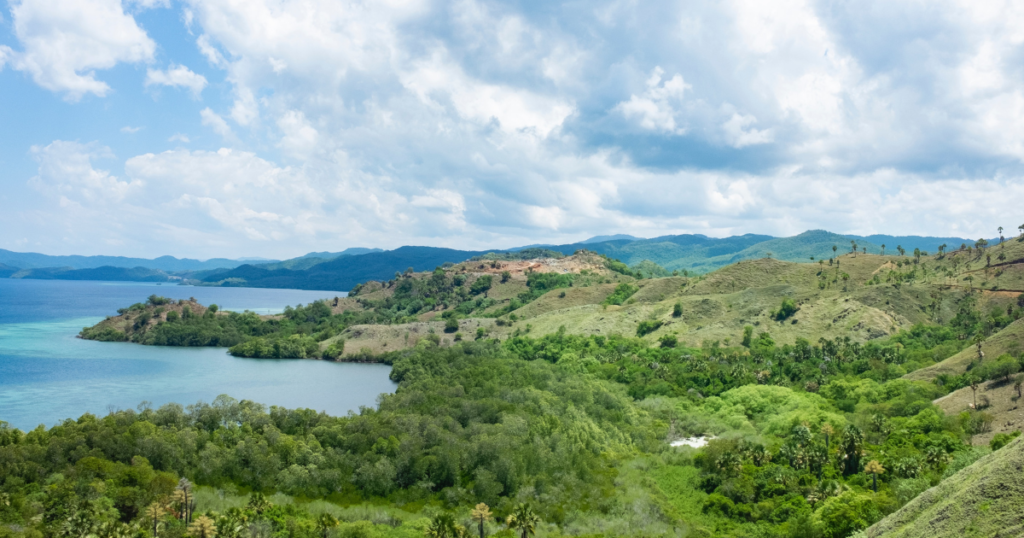 Raja Ampat – Underwater Paradise 🐠🌊
Located off the northwestern tip of Papua, Raja Ampat is a diver's paradise known for its unparalleled biodiversity and pristine coral reefs. This remote destination offers some of the best diving and snorkeling in the world. Immerse yourself in a kaleidoscope of color as you explore the vibrant coral gardens, encounter manta rays and sharks, and swim with exotic marine life. Raja Ampat is a paradise for nature lovers, photographers and adventure seekers.
Tip: When planning your trip to Raja Ampat, use Lambus to book your diving or snorkeling tours in advance.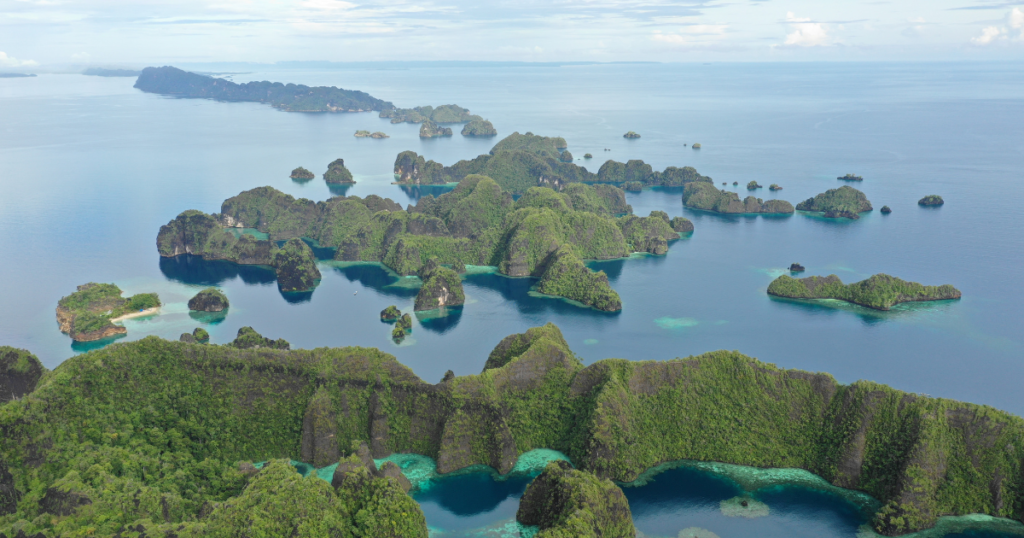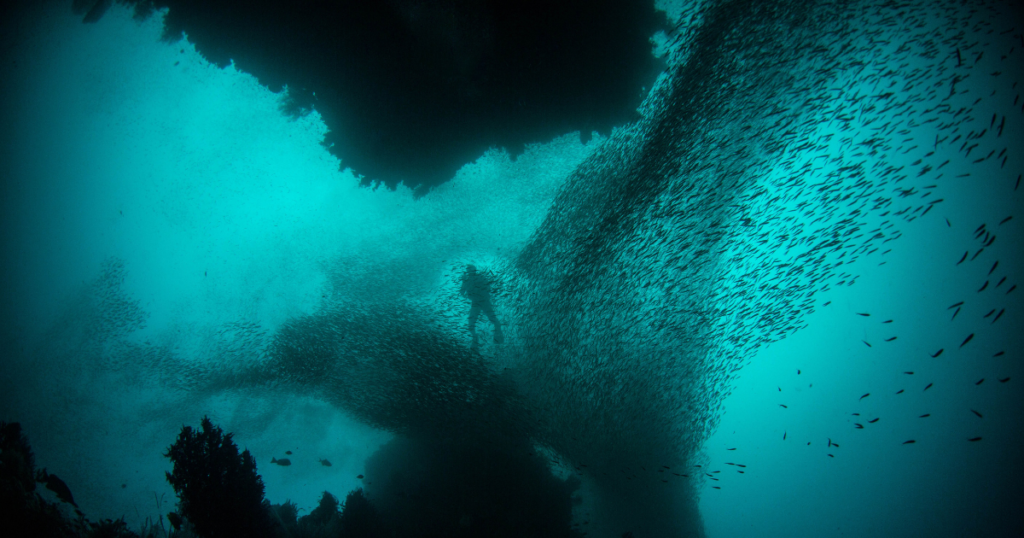 Indonesia's best islands offer a remarkable variety of natural beauty, cultural experiences and adventures. From the spiritual allure of Bali to the underwater wonders of Raja Ampat, each island has its own charm that will leave you spellbound. Whether you want to relax on pristine beaches, immerse yourself in the vibrant culture of the locals, or explore the incredible underwater world, Indonesia's islands have something to offer every traveler.
Read more about Unveiling Indonesia's Hidden Gems: The Best Waterfalls That Will Leave You in Awe! 🫢
Or follow us on Facebook, Pinterest and Instagram for more travel tips and inspiration.
---
Plan your trip to Indonesia's beautiful islands with Lambus! Lambus is the all-in-one travel app for all explorers! We support you in every single step of your journey – from planning over traveling to pure pleasure.