Welcome to the land of majestic mountains, pristine lakes and breathtaking landscapes – Switzerland! 🇨🇭 When it comes to natural beauty, this picturesque country has it all. And what better way to experience the wonders of Switzerland than by visiting one of its incredible national parks?
In this blog post, we'll take you on a virtual tour of some of Switzerland's must-see national parks. Get ready to be awed by the beauty of these natural wonders and plan your next adventure!
Swiss National Park
Our first stop is the famous Swiss National Park, located in the eastern part of the country. This park is a paradise for wildlife and nature lovers alike. 🦌🌿 With its rugged mountains, lush forests and pristine alpine meadows, the Swiss National Park offers a unique opportunity to experience the beauty of Swiss flora and fauna up close.
Hiking the well-marked trails, you can spot ibex, chamois, and even golden eagles soaring overhead. Don't forget your camera to capture the breathtaking panoramic views that stretch as far as the eye can see.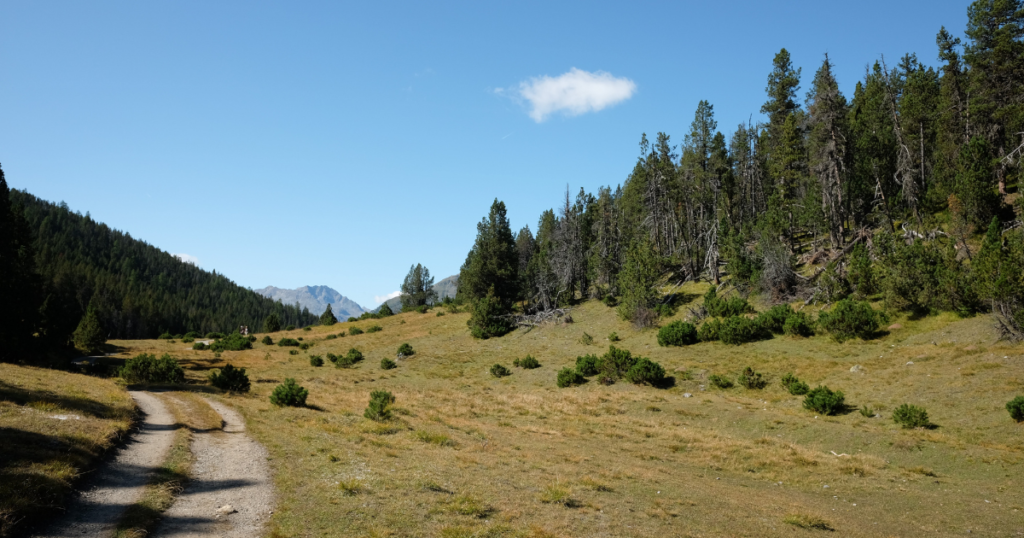 Jungfrau-Aletsch-Bietschhorn UNESCO World Heritage Site
The next item on our list is the Jungfrau-Aletsch-Bietschhorn UNESCO World Heritage Site. This vast area encompasses the impressive trio of the Eiger, Mönch and Jungfrau mountains, as well as the Aletsch Glacier – the largest glacier in the Alps. 🏔️❄️
Take the Jungfrau Railway for a scenic ride to the "Top of Europe" and enjoy breathtaking views of snow-capped peaks and expansive glaciers. Explore the hiking trails that wind through mountain meadows adorned with colorful wildflowers, and don't miss the opportunity to marvel at the breathtaking beauty of the Aletsch Glacier.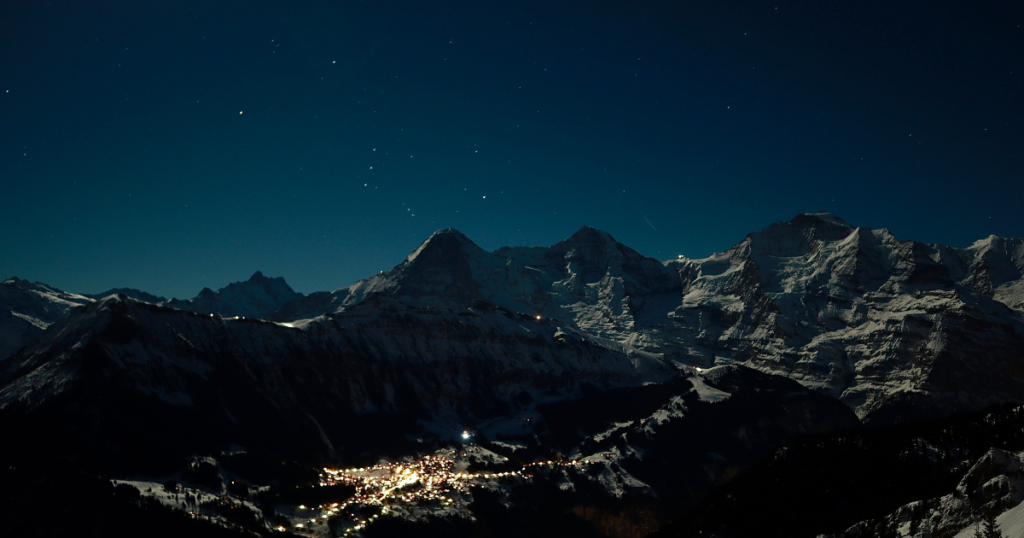 Trummelbach Falls
Get ready for a trip to Trummelbach Falls (Trümmelbachfälle), a natural wonder located in the Lauterbrunnen Valley. Meltwater from the glacier cascades down the narrow crevasses of the mountain, creating a thunderous spectacle. 💦😮
Put on your raincoat and venture into the heart of the falls via a series of tunnels and viewing platforms. Feel the mist on your face and experience the raw power of nature as you witness the water making its way through the rock. This is a truly impressive and exhilarating experience!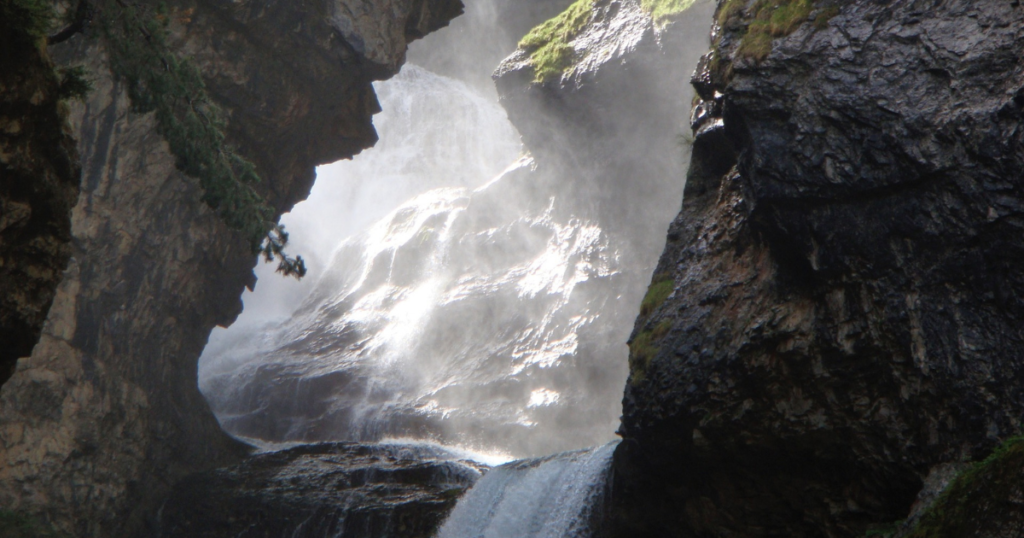 Appenzell Alps
If you're looking for a mix of scenic beauty and cultural charm, head to the Appenzell Alps. This mountain range offers a unique blend of unspoiled nature and traditional Swiss culture. 🌄👒
Embark on a hike through the rolling meadows where cowbells serenade you. Enjoy panoramic views of idyllic Swiss villages and green landscapes on your way to the top. And don't forget to treat yourself to a hearty Swiss meal of delicious cheese and chocolate in one of the charming alpine huts.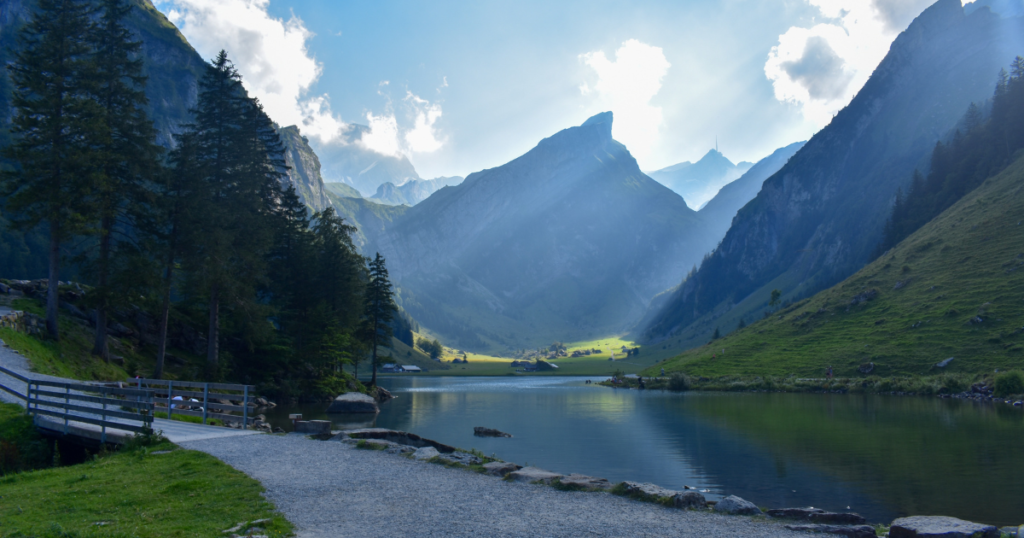 How Lambus enhances your national park adventures
When it comes to exploring national parks in Switzerland, Lambus is your ultimate travel companion. Our all-in-one travel app offers a range of features to make your adventures smoother and more enjoyable. Plan your itinerary, discover hidden treasures, and keep all your travel information in one place.
Itinerary Planning: Use Lambus to create a detailed itinerary for your national park adventure. Add the national parks you want to visit, as well as other attractions, activities and accommodations. It's an easy way to organize your days and keep track of your plans.
Local recommendations: Discover insider tips and recommendations for each national park. Lambus provides information on the best lookouts, hiking trails, picnic areas and more. Make the most of your visit by seeing what it's like on the ground.
Travel documents and mementos: Keep all your travel documents, like parking permits and reservation confirmations, in a safe place in the Lambus app. Set reminders for important dates and deadlines to ensure a smooth trip.
Traveling the world is an exciting experience, and safety and health should always come first. By following these tips and using Lambus as your travel companion, you can explore Switzerland's breathtaking national parks with confidence and ease. From the Swiss National Park to the Jungfrau-Aletsch-Bietschhorn UNESCO World Heritage Site to the Trummelbach Falls and the Appenzell Alps, Switzerland's national parks offer a playground full of natural wonders waiting to be discovered.
So pack your bags, lace up your hiking boots and get ready for an unforgettable adventure in the heart of Swiss nature. Embrace the beauty and adventure and create memories that will last a lifetime.
Or follow us on Facebook, Pinterest and Instagram for more travel tips and inspiration.
---
Plan your trip to Switzerland's National Parks with Lambus! Lambus is the travel planning app for all explorers! We support you in every single step of your journey – from planning over traveling to pure pleasure.