Feeling free, being flexible and explore places you never expected to see – that is camping. If you already did vacation with a camper you will know the advantages of it pretty well. It is not (only) about sharing bathrooms on dirty campsites or just traveling in a cheap way. Camping is about deciding spontaneously where to go, sleeping at beautiful places in the nature or getting to know many open-minded people on a campsite. Nevertheless camping can also be stressful if you do not consider a few things. Here are all tips for your next vacation with a camper!
Route planning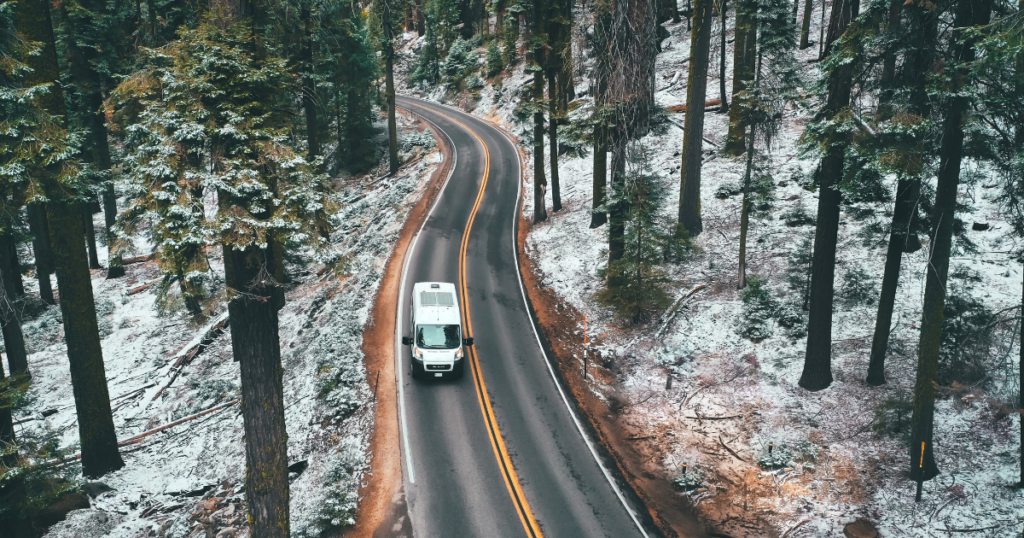 Route planning is a quite individual thing. Some people like to plan every single waypoint of their trip. Other people just plan the first stop and decide spontaneously where to go afterwards. You should keep in mind with whom you are traveling to find the best strategy for your route planning. As an example, if you are traveling with a larger group, it can be stressful to come to an agreement about the next destination if not everything is planned.
In addition to the level of detail of your route planning you should consider these things:
If you are open to travel in a flexible way: Have a look at the weather forecast and plan your route accordingly.
Keep in mind how long you like to drive per day. Consider this while planning the length between two stops. Don't forget to plan rest breaks or time for sightseeing.
Driving through a country with a camper can be an adventure. Search for routes where you see more of a country than its highways. Maybe you will find impressive places where you like to stay a night.
Do not overload your itinerary with too many stops. Consider, that you might enjoy a place a bit longer than just checking out the most important sights and passing by.
Try to stick the rough itinerary. But nevertheless take your time – it's vacation!
Technical check
Technical checks are not exciting, but important to do before starting a trip. For your own safety, check these three things every time you start a drive:
Tires: Check the tire pressure, wear, and tread depth. Make sure the tires are in good condition and properly inflated.
Brakes: Check the brake pads, discs, and fluid level. In any case, the brakes should be in perfect condition.
Lights: Check all lights including headlights, brake lights, turn signals, and marker lights. Make sure they are all working properly.
Campsite – yes or no?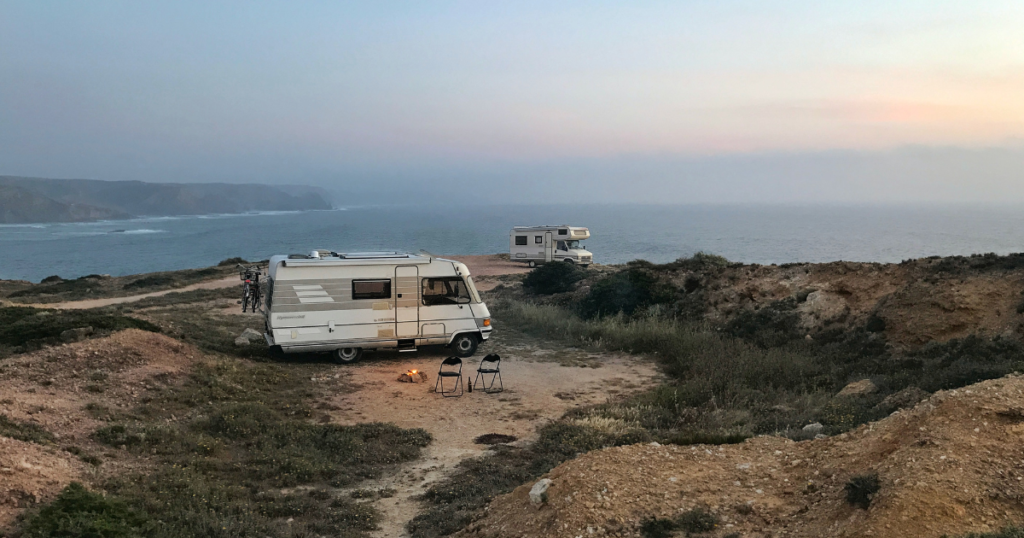 Campsites can be nice, but sometimes they are just annoying. Obviously, it is not quite romantic to stay on a campsite with hundreds of other people. But sometimes, you can not prevent it. Especially on longer trips, you sometimes need a warm shower, a washing machine or unlimited electricity. Finally, the challenge is to find the best balance between campsites and other locations for you. With park4night you can find some nice locations to stay with a camper.
The most important things to pack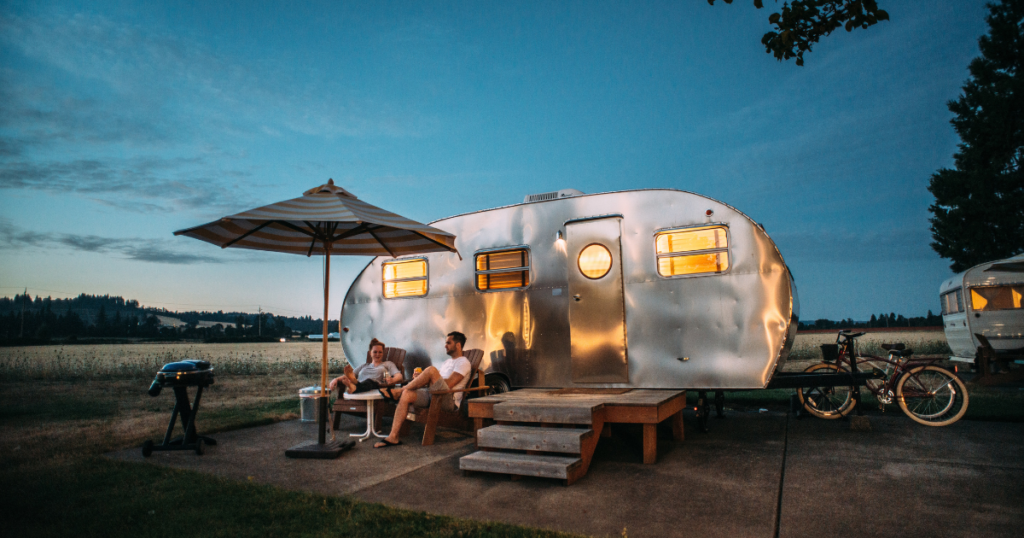 Be a minimalist, but do not forget some important things. In a camper there is not much space. So try to figure out, what you really need for your vacation. Here are some important things you should not forget:
Essential items for vacation with a camper: bedding, towels, toilet paper, cleaning supplies and a first aid kit.
Clothes: Pack appropriate clothing and footwear according to your planned activities and the weather forecast.
Important documents: Obviously you should not forget your drivers license. But also remember to pack other important documents, such as insurance papers or registrations.
Lights: Sometimes your camping locations are not well lit. So pack a flashlight or headlamp and extra batteries in case of power outages.
Other camping stuff: Do not forget to bring all the stuff you might need for enjoying the outdoors like a tent, camping chairs, and camping table.
Food and Drinks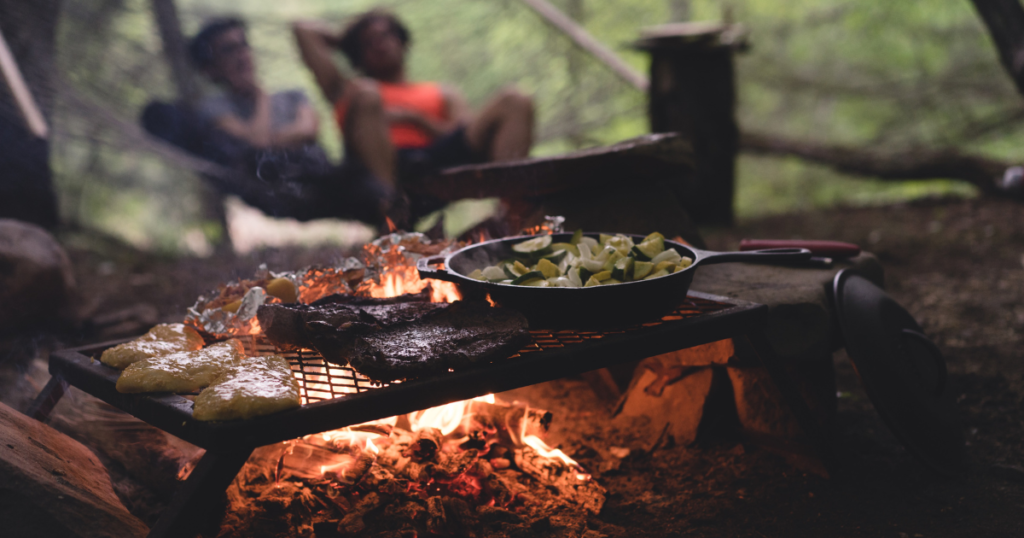 Of course you will need food and drinks for your vacation. If you already camped a few times, you will know, that elaborate cooking is not possible. On the one hand because you do not have a real stove with many hot plates. On the other hand because you do not have much space to pack many products. So always keep these aspects in mind when planning your meals for your camping vacation. An item you should not forget to pack is a small grill. Especially in summer a barbecue is part of a good camping trip. Moreover it is an easy way to prepare some food.
Entertainment in a camper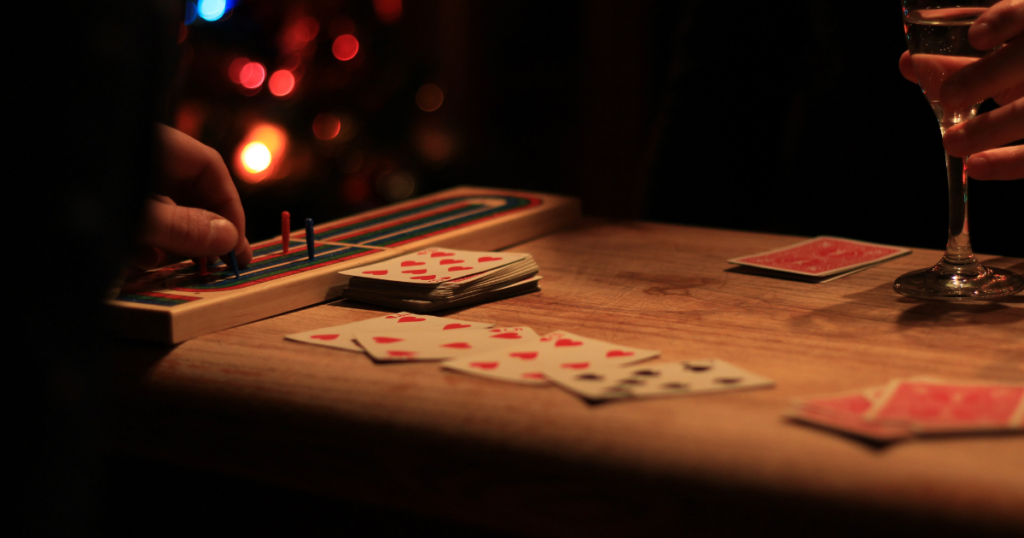 What to do on rainy days? Surely, rainy days on a camping trip are annoying. But keep your head up! You will find opportunities for some activities for those days. Have a look at GetYourGuide. They offer many activities on almost every place on earth. For sure you will find some indoor attractions for rainy days. Besides, pack some books and games. Reading books at the beach or playing games together in the evening is always worth it.
---
These were our tips for your next vacation with a camper. Enjoy your trip!
If you love traveling and need some inspiration, follow us on Pinterest, Facebook and Instagram!
---
Have your whole trip in your pocket – waypoints, documents, expenses and much more. Lambus is your all-in-one travel planner!