A fun trip with your best friends is always a great idea! All around the world there are so many cool places that are waiting to be discovered by you and your friends! Whether you are looking for a girl's city trip or a crazy adventure! But as always when planning a trip, the question about where to go comes up… And especially planning with more people it is harder to decide. I mean, there is a lot to keep in mind: Is everyone going to like the place? Can everyone afford it? Are there activities to do with a group? Therefore, we have listed here a mixture of different trip ideas to travel with friends!
---
This article contains advertising links with our recommendations. With the booking/purchase via one of the links, we receive a commission with which you support our work. Of course, it costs you nothing extra! Thanks for your support!
---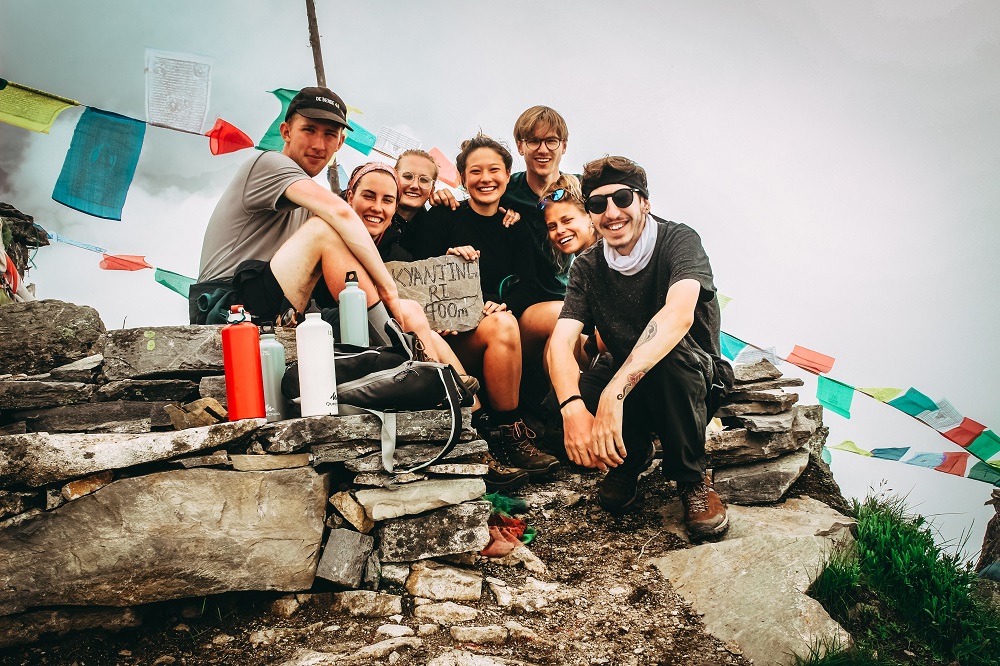 City Trips
Munich
It is probably safe to say that Munich is known for its Oktoberfest! It takes place in September, so if you want to experience some of the wildest parties, lots of beer and a lot of fun, then make sure to visit Munich during this time! But no worries, in Munich there is enough beer und parties for the whole year! There are a lot of sightseeing spots in Munich, like 'Frauenkirche', 'Marienplatz', 'Odeonsplatz', the Munich Residenz and so much more!
A perfect day in Munich could start with a typical Bavarian breakfast, a Bretzel, in a nice park. We recommend the English Gardens, but be aware, nudity is allowed in this park! Afterwards you should take a walk through the old town and depending on your mood go shopping on the Kaufingerstrasse. A nice afternoon could be to visit the Eisbach Welle, a part of the river, where people surf all day and night in winter and in summer! To watch the sunset, the best view is on top of the Olympia Park!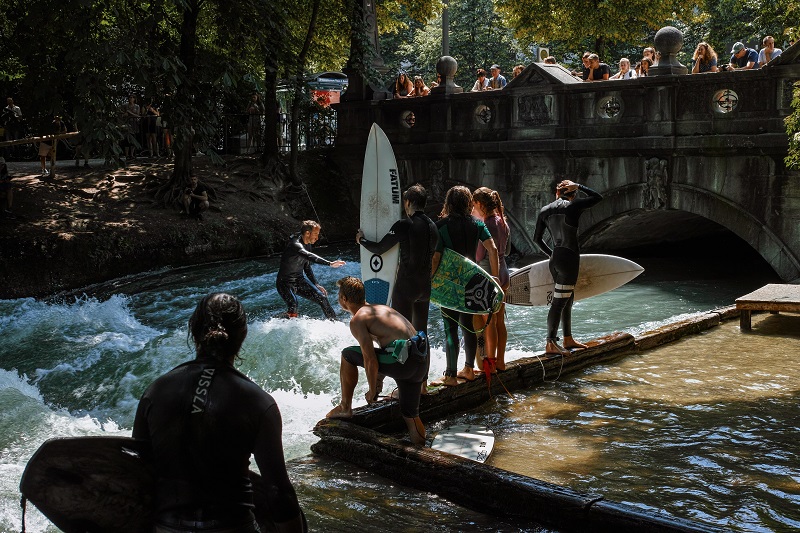 For a full itinerary Munich check out our Munich Inspiration.
Madrid
Tapas, sol y vino! Spain's capital is the perfect city trip to travel to with friends! Depending on what you like it has something for everyone. Special culture and historic architecture as well as great gastronomy & parties.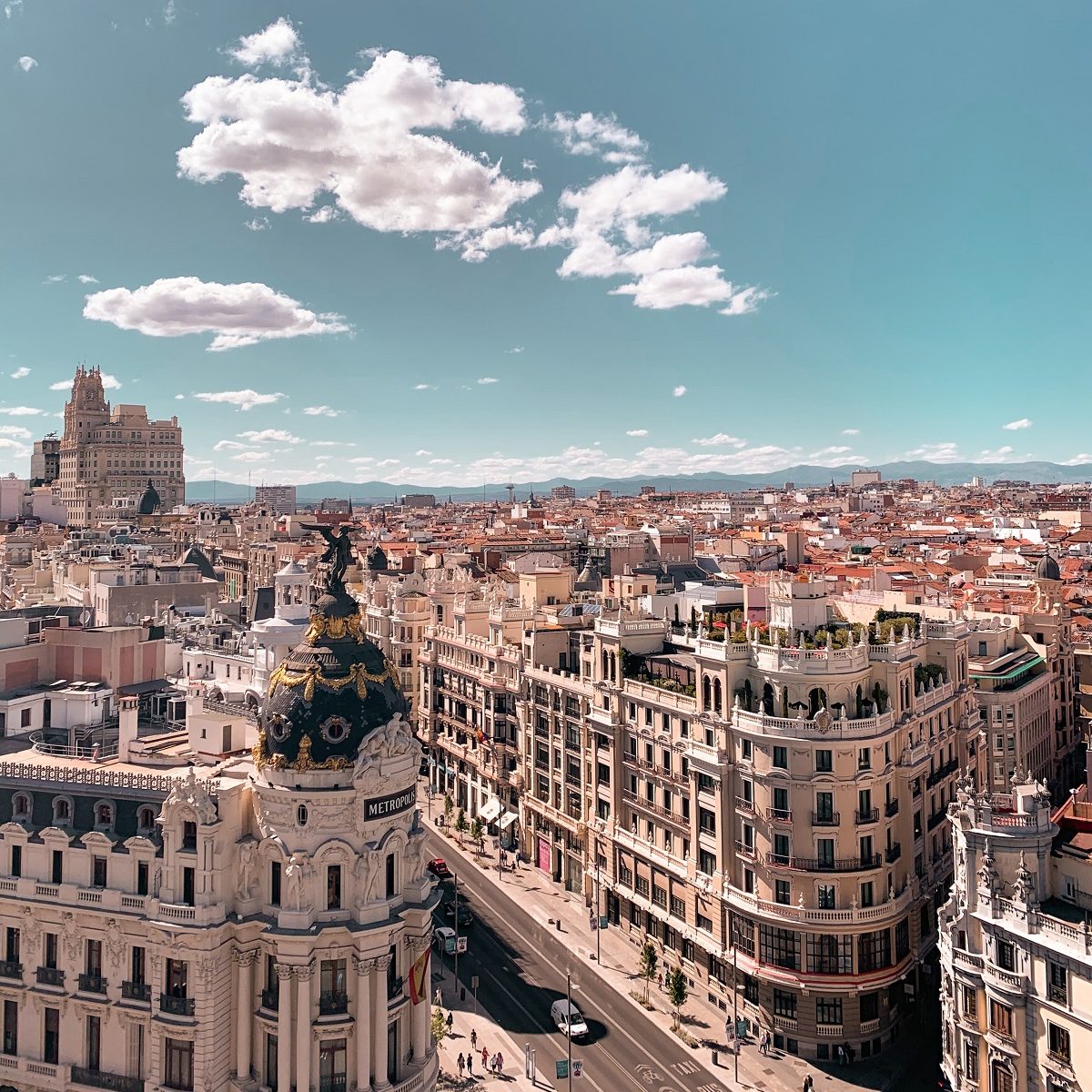 Make sure to get an accommodation in the districts Malasaña or Chamberí. They are close to the city center and are the hotspot for young people and students. Strolling around the streets of Malasaña, you will encounter many cute cafes, vintage stores and cool bars! Even though it is very popular, it is not too touristy and has a unique flair. Right next to Malasaña lays Chueca. This neighborhood is known as the LGBTIAQ+ neighborhood with lots of one-of-a-kind bars and shops.
Another great attraction in Madrid is 'Templo de Debod'. It is an Egypt temple on top of the hill right next to the 'Plaza de Espana'. Especially during sunset, it is beautiful: The sunlight reflects on the temple and the water surrounding it. Next to the temple is a wonderful park, with a great overview over the city. There is always live street music and locals as well as tourists enjoying the great atmosphere.
If you are a student, make sure to check out the museums in Madrid for free. There are many different ones depending on your taste, like modern art, film etc.
Relaxing Trips
Napa Valley
Napa Valley in California is home to about 400 wineries and world famous for its wine! Why it is a popular place for viticulture, is the weather. With warm temperatures and a little fog in morning, the grape has the perfect conditions to grow but without maturing too fast. There are many tours that can be booked as a group. Some wineries that are recommendable are the traditional 'Chateau Montelena' and the modern 'Raymond Vineyards'. Even if you are not a big wine expert, it is still worth it. Sipping different wines while enjoying the picturesque views of the vineyards right next to the Pacific, sounds pretty tempting, doesn't it? Afterwards, you should visit one of the many villas in Napa Valley and go to one of top rewarded restaurants in downtown Napa. Even though this trip might be a little more expensive than other trips, it is great for a special occasion or if you want to treat yourself!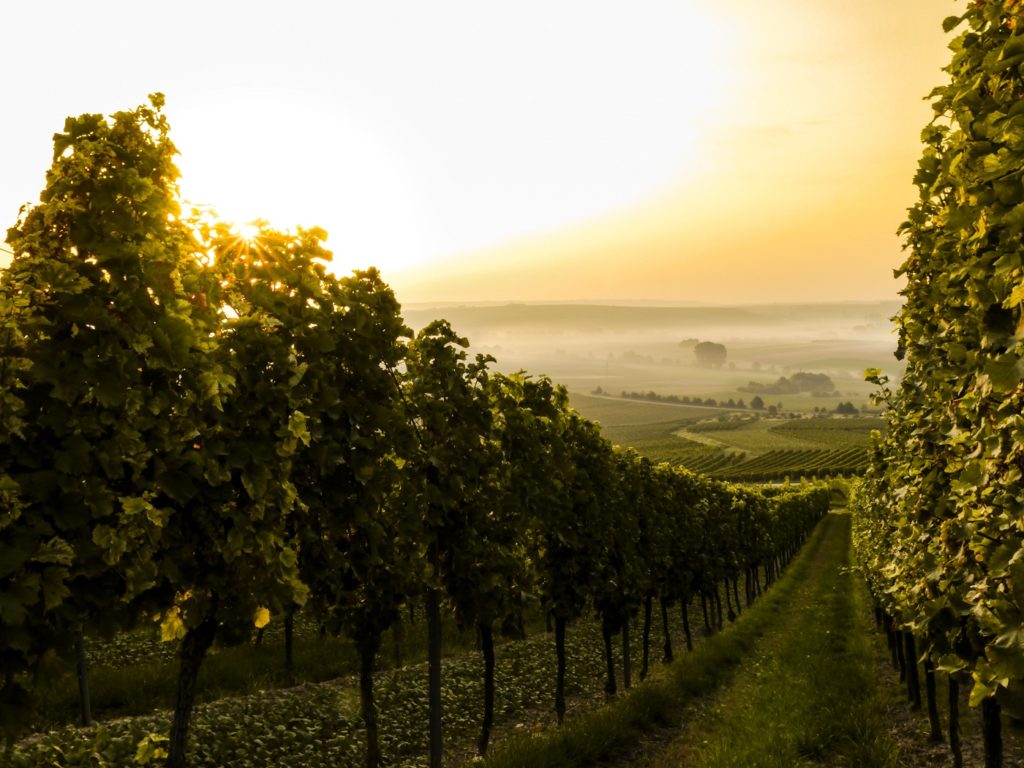 Croatia
If you are looking for a summer destination, go to Croatia! There are many beautiful beaches with crystal blue water and warm temperatures. The prices are relatively cheap, which makes it the perfect trip if you are travelling on a budget. Croatia has many lovely and historic cities, but the one you would probably enjoy the most is Dubrovnik. The old city, bordering the Mediterranean Sea and with a green landscape around it, isn't named the 'Jewel of the Adriatic coast' for no reason! The city has baroque style buildings and ancient walls that remind of the Middle Ages. Some places you should see are the Buza Beach, the Locrum island, the main pedestrian street Stadrun, the Sponza Palast,…
PS. Some scences of Game of Thrones were filmed here. Dubrovnik was used as the setting for 'Kings Landing'!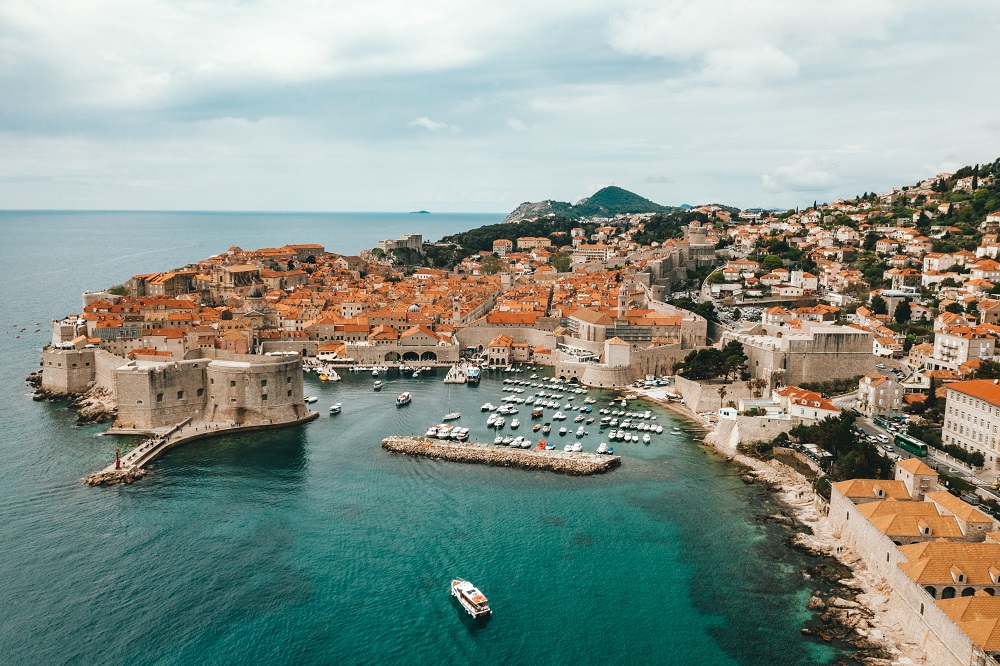 Adventure & Nature Trips
Costa Rica
Pura vida! This is what Costa Rica with its amazing ecosystem, tropical plants and animlas, thousand miles of rainforest, very friendly people, great food and a lot more stands for! Even though Costa Rica is a small country it has so much to explore! If you are looking for some adventure, you should check out Monteverde! It is a huge cloud forest with lots of hiking possibilties to discover all different kinds of animals and plants. Your group of friends loves adrenalin? Thus, make sure to try one of ziplining and canopy tours. Swing through the trees like Tarzan and watch monkeys play around in treetops! Trust me it is as cool as it sounds!
If you would like to feel the flair of the Cabiric and enjoy a typical Reggae Party, then Puerto Viejo is the place to be! Drink out of coconuts next to palm trees in the Caribbean Sea at sunlight and go dancing to live Reggae music under the moon light.
The good thing about Costa Rica is that it is pretty convenient to travel with friends. There are tons of hostels with dorms for groups and common areas. And besides, Costa Rica is very popular among young people so you will be able to meet a lot of other like-minded travelers! Additionally, the bus connections are pretty good and not that expensive. You could also rent a car. (But let me warn you, the streets are sometimes pretty rough, so you should only drive yourself if you are an experienced driver and feel safe.)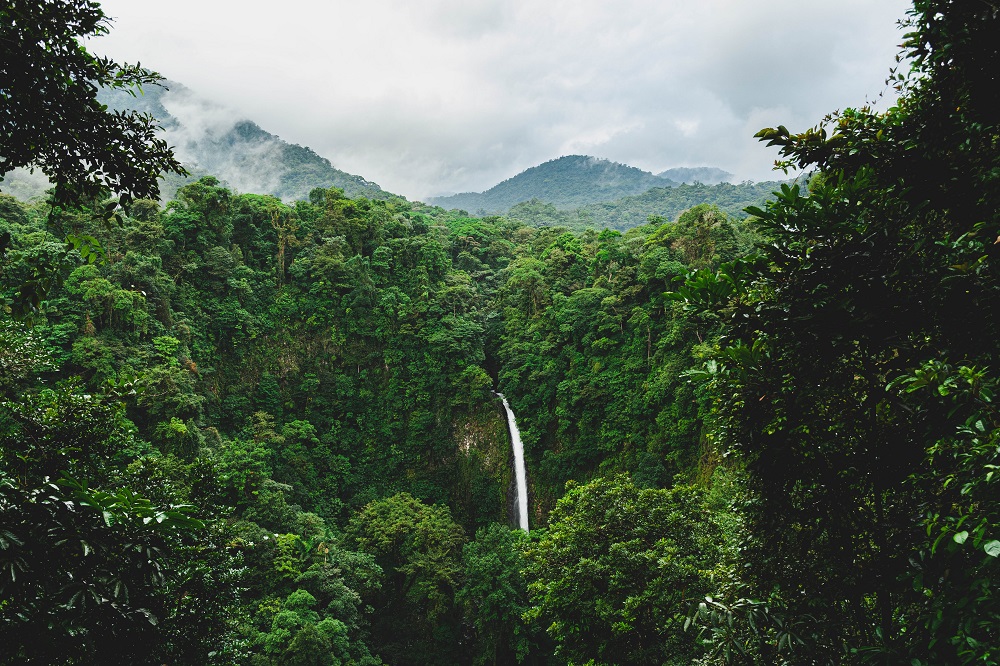 Iceland
You seek the adventure and nature spectacles? Then go to Iceland! I know, Iceland will not be your cheapest trip but definitely one will never forget about. An island with black volcanic rock and red-hot lava fields next to glacial lakes and icebergs! There are cute fishing villages, waterfalls and the famous Blue Lagoon, that are waiting for you and your friends to be discovered! Another must- see are the on south coast and the Golden Circle the 'Cliffs of Dyrhólaey' and glaciers in Thingvellir National Park. The best time to travel is in May or September. You will have enough sunlight and can escape the tourist crowds. Besides, you can spot the Nothern Lights during that time as well!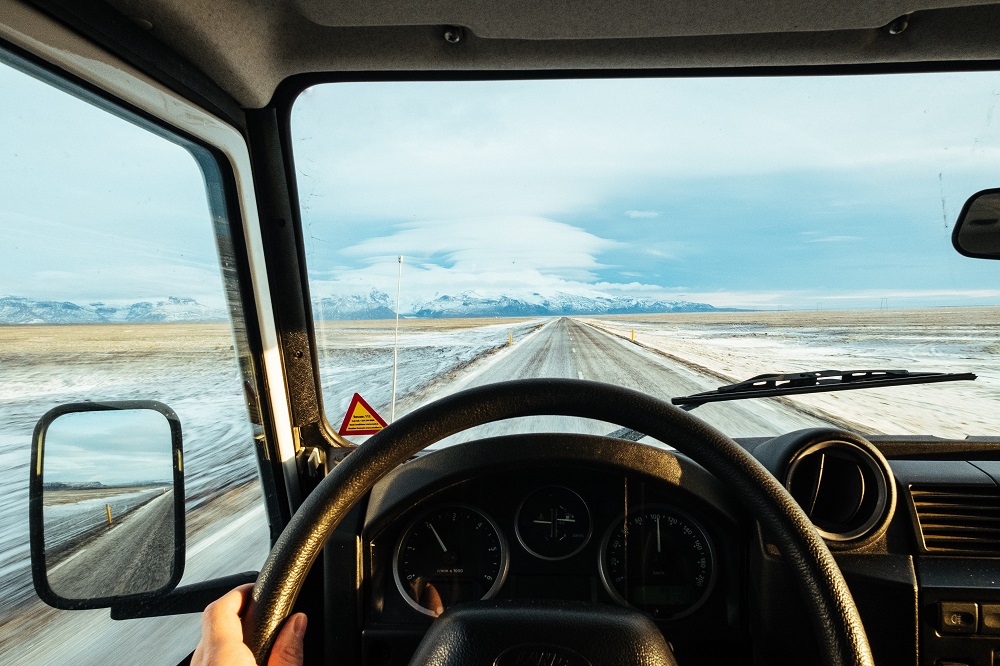 Did we give you any inspiration to travel with your friends? What dstinations are on your bucket list with your group of friends?
Follow us on Facebook, Pinterest, and Instagram!
---
Lambus is an All-In-One travel platform. Your whole trip in your pocket: Waypoints, expenses, tickets, photos, and more!