Did you just turn 18 and want to discover Europe with your bestie or by yourself? Then the Interrail Pass with DiscoverEU is perfect for you! You will be able to travel through Europe using trains and for free! What better way to get to know its diversity of culture, amazing landscapes and historic old towns? Bellow, we will tell you how you can apply for this once in a lifetime experience and give you some inspirations for your trip!
---
This article contains advertising links with our recommendations. With the booking/purchase via one of the links, we receive a commission with which you support our work. Of course, it costs you nothing extra! Thanks for your support!
---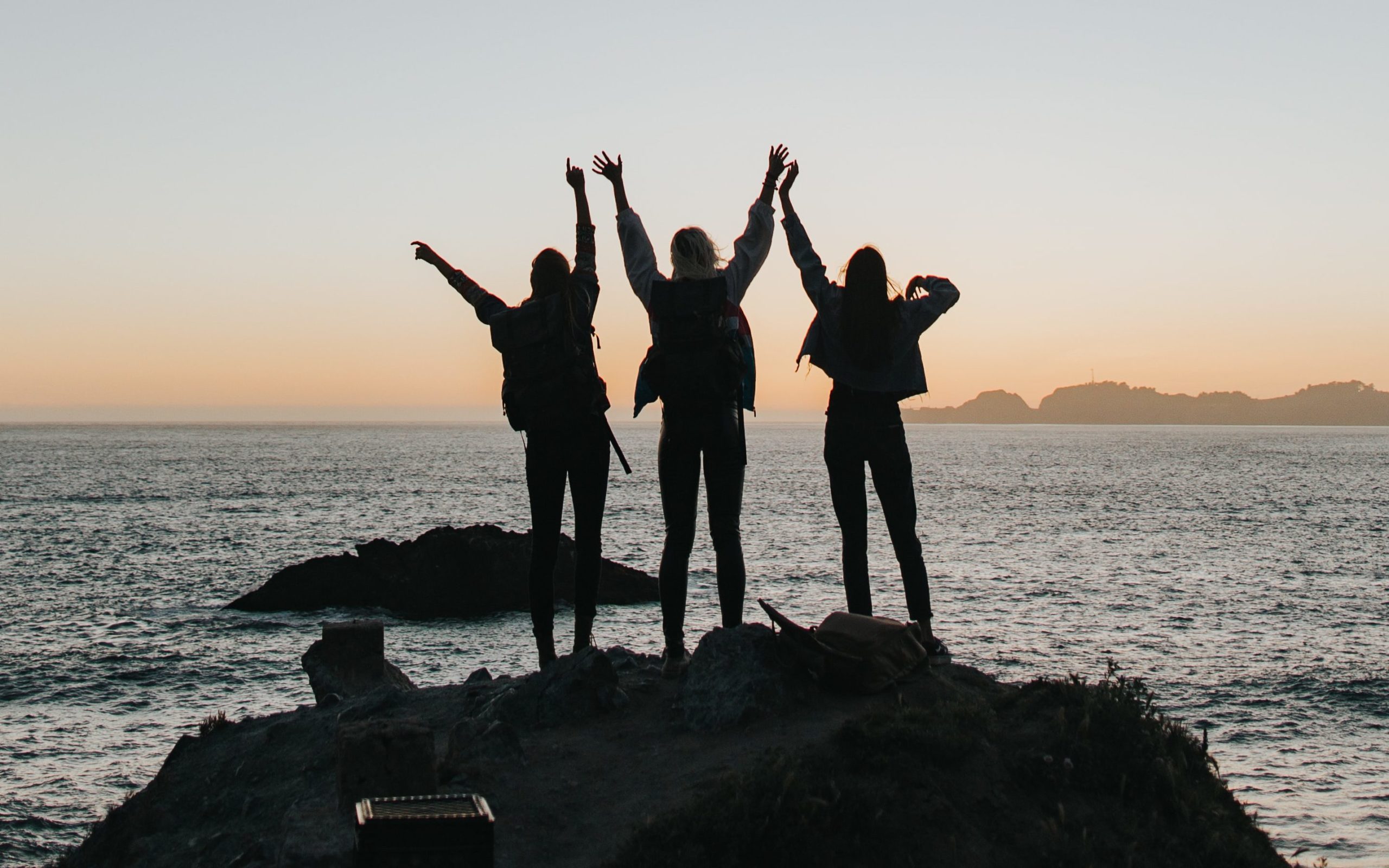 What it is
The DiscoverEU programm is part of the Interrail programme and gives 18-year-olds the opportunity to travel across Europe with a travel pass. Any EU-resident or resident of the third countries associated to the Erasmus+ Programm like Iceland, Liechtenstein, North Macedonia, Norway, Serbia and Turkey can apply during two application rounds each year. If you win the travel pass, you can travel for a minimum of 1 day and up to 30 days between 1 July 2022 and 30 June 2023. You will be able to take any train and explore Europe with its beautiful landscapes, unique architecture and diverse cultures!
How it works
Have we aroused your interest and you want to participate?
To make sure that you have the chance to win a travel pass, here you've got the most important information for your chance to win. First of all, the DiscoverEU Interrail pass is only accessible for 18-year-olds, which means that you have to be born beween 1 July 2003 and 30 June 2004. If you are still too young, don't worry there are two application rounds each year! To apply, all you have to do is to go on DiscoverEu within the two weeks between April 7 and April 21 2022 and fill out the application. Remember that you can only apply if you are a legal resident of one the Memeber States of the EU, including the OCTS, or of Iceland, Liechtenstein, North Macedonia, Norway, Serbia, or Turkey. And of course, you need to have a valid identiy card, passport or legal residence card number!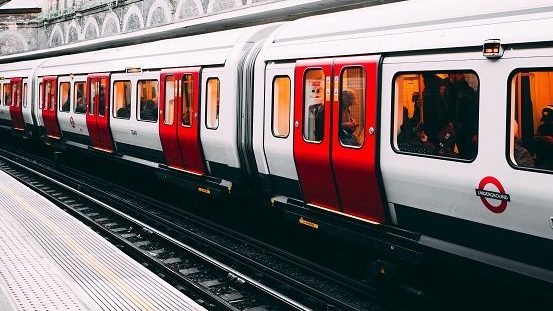 Green Routes
Do you love to travel but don't want to damage the environment? No worries, Interrail DiscoverEU has prepared the so called 'Green Routes'. They are routes that let you explore not only some of the best cities in Europe but also some of the most ecofriendly. Have you ever heard of the European Green Capitals or the Green Leaf? Not yet? Then, it is time to explore them! Some of the most popular Green Routes are: from Lisbon to Nuremburg; Hamburg – Lahti; Brașov – Thessaloniki and The Islands.
Popular Routes
Are you ready to apply and just need some more inspiration of where you could go? No worries, we've got you covered!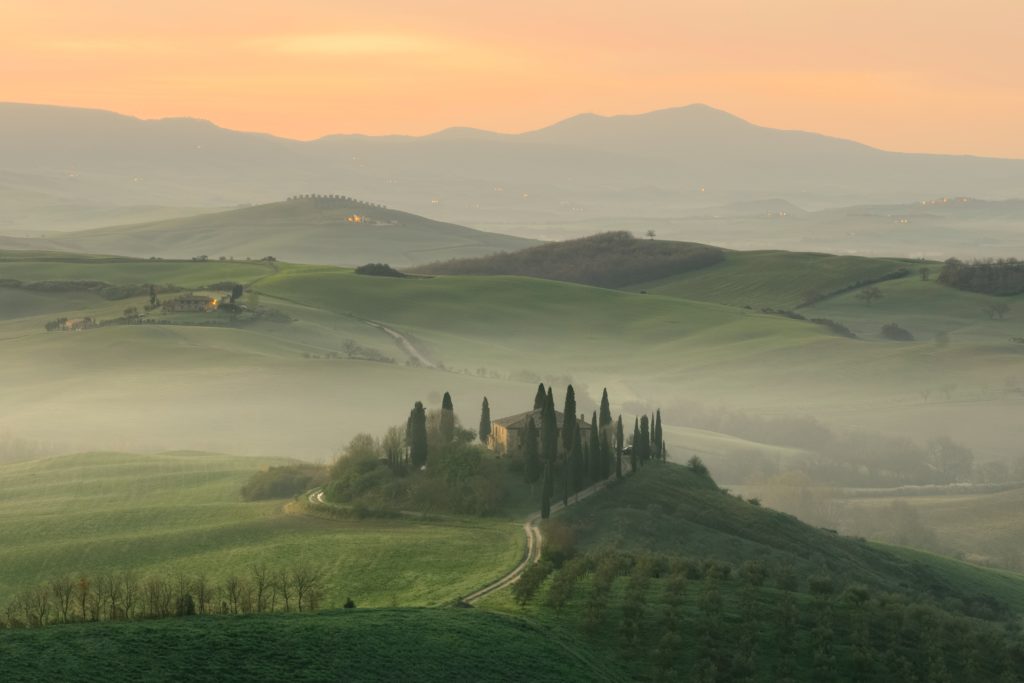 Scenic Routes
While exploring, is it the travelling you enjoy or the arriving? Travelling by train gives you the oppertunity not only to see your destination but also all the lovley and unexpected hidden places in between! Interrail has prepared some of the most beautiful train rides as an inspiration for your travels. Here are some of my favorite: The Bergen Railway in Norway allows you to admire the fascinationg landscapes with moutains, glaciers,… between Oslo and Bergen! If you are planning to visit France, then keep in mind the 'Little Yellow Train'. Not only is it a ride through the Pyrenees but the train has a an open-to carrige! How cool is that? Another great route is in 'Cinque Terre' Route in Italy. The train ride takes you right along the water and with its beautiful small villages it really lets you take in that Italian flair!
Mediterrean
Beach or Mountain? If you are a fan of the sunny weather, cute beaches and the warmth of the Mediterranean Sea, than this itinerary might be just perfect for you! From Monaco, France, to Andalusia, Spain! Not only the coastline with its beautiful landscapes are worthy to visit but also all the lovely towns in between like Marseille, Montpellier, Barcelona, Valencia, Malaga and so many more! Starting your day at the beach with crystal blue water and mild water temperatures, then going to a cute café to drink an espresso while enjoying the view and doing some people watching. Afterwards, seeking up the afternoon sun, you can stroll around the old town of the village and get to know the culture of the Mediterranean town! Doesn't that sound like a wonderful dream? Well, you can trun it into reality with the Interrail pass!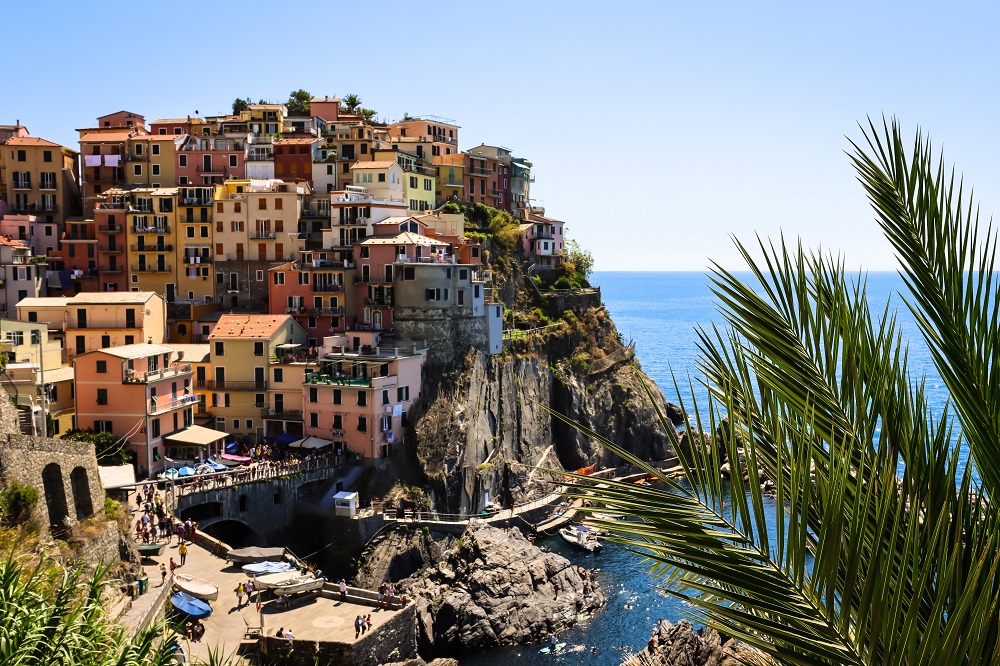 Sommer Routes
Slovenia and Croatia
A rather less visited but definitely worth seeing region, Slovenia and Croatia! These two countries are not only less crowded with tourists, but let you experience the pure nature and history like no where else! Starting from Ljubljana, Slovenia, you can travel towards the south of Croatia. Thereby, you will pass by beautiful places like the Lake Blad, or if you love the mountains, Lake Bohinj. Other destinations you should not miss out on are Piran and Postonja. In Croatia you should make a stop in the capital Zagreb and in Split, if you want to get to know the history and culture. For the nature enthusiasts the Plitvice Lakes are the place to go to! By the way, the city, Dubrovnik, in the south of Croatia, is a Game of Thrones filming location!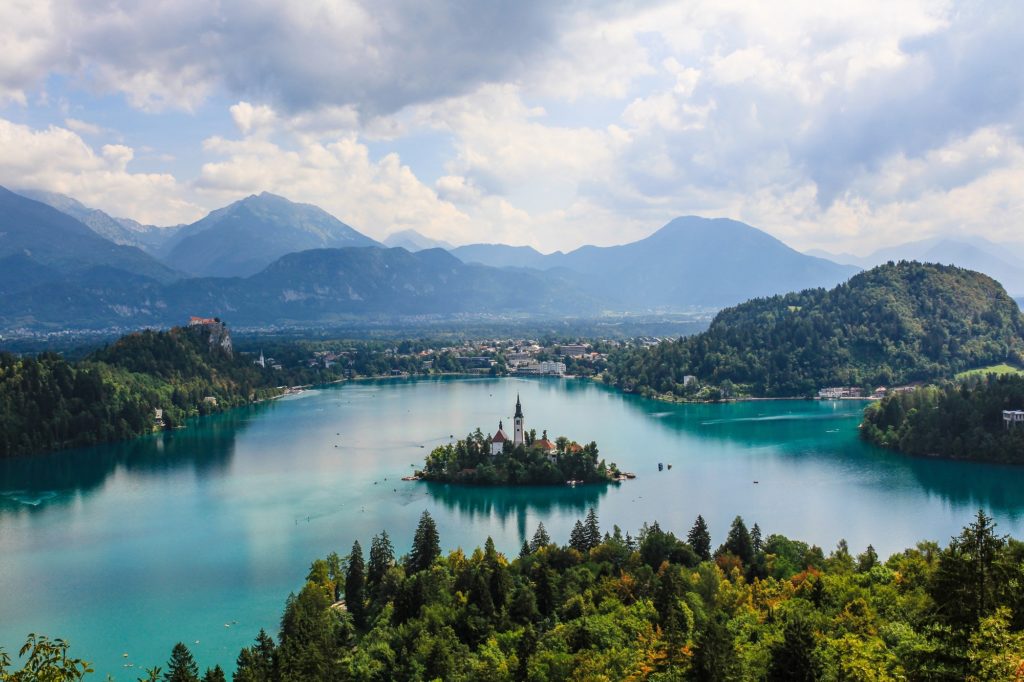 Winter Routes
Scandinavia
Polar lights, glaciers, fjords, snow,… all this awaits you in Scandinavia during the winter months. Denmark, Sweden and Norway have all a lot to offer! With your first stop being Denmark, Copenhaguen is definitely a must see. A capital full of art and culture. From there you can continue travelling up North to Sweden and then visit Norway! Some points of interest that you could visit are Malmö, Gothenburg and Stockholm. Before going to Norway, make sure to stop in the Swedish Lapland. Take a night train to Kiruna and wake up in a Winter Wonderland. The highlight is definitely the Abisko National Park, where you can watch mosses, lynxes, wolverines and of course the Northern Lights!
From Sweden there is a direct train to Narvik for you to continue your travels in Norway. You can start in Bodo, the nothernmost destination. It's perfect if you are seeking an adventure. From there you can take a train to the old town Trondheim and from there to Bergen. It is probalby one of the most popular towns, because of its charming wooden buildings and stunning mountains. And of course not to froget, Oslo! For more information, check out our inspiration about Oslo in our app!
More Winter Destinations
Other wonderful destinations for the winter are Germany and Austria. You will find Christmas markets in almost every city and feel the Christmas spirit with its traditions. In the South of Germany, Switzerland and Austria, there are also a lot of skiing and snowboarding possibilities on the snowcovered mountains due to its cold. If you prefer a warmer place for your travels, then go to Spain or Portugal! You will be able to experience this beautiful country without the summer heat and it will be cheaper!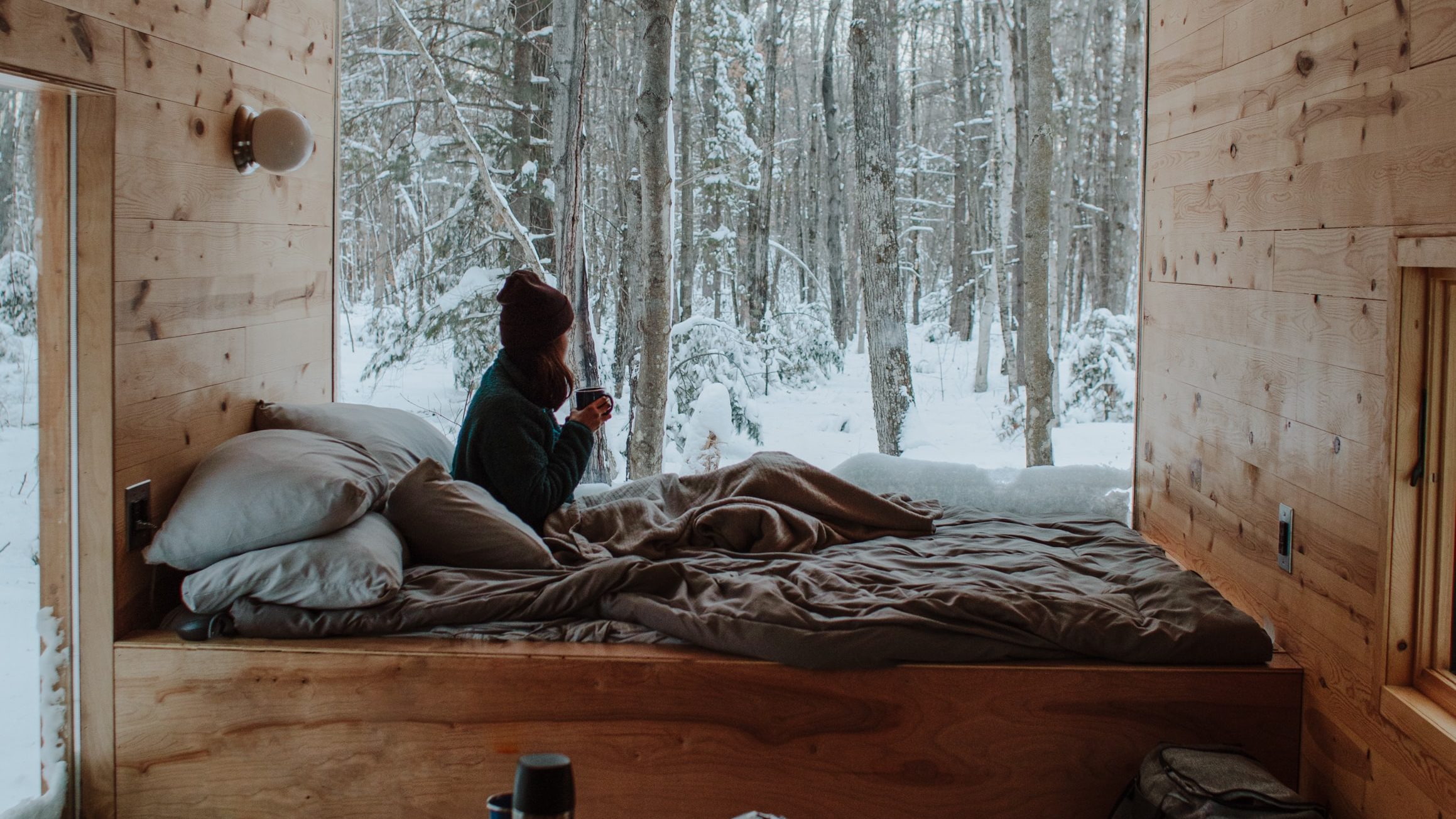 For more information about each route check out the Interrail Website!
Follow us on Facebook, Pinterest, and Instagram!
---
Lambus is an All-In-One travel platform. Your whole trip in your pocket: Waypoints, expenses, tickets, photos, and more!